Many retailers and grocers are struggling to match the market's accelerated inclination for online shopping and contactless delivery. Curbside pickup offers an attractive, cost-effective and scalable alternative to delivery. In order to manage curbside operations efficiently, you will need a high level of synchronization and a technology partner with the best solutions for your specific business needs.
Bringg's curbside pickup solution takes into account all of the resources involved – including – customers, orders, inventory, and store staff – and uses technology to create an efficient curbside pickup flow. It provides both store staff and customers with visibility. Our solution helps businesses to provide cost-saving, safe, convenient fulfillment that can be scaled largely using your existing retail staff. It also reduces your customer's waiting time, which can be a major differentiator in today's market.
The Curbside Pickup Flow at Bringg
4 Benefits of Bringg's Curbside Solution:
1. Growing your business by adding a new fulfillment channel using existing resources.
2. Fulfill more orders from your curbside spaces and improve the pickup experience by reducing customer waiting time.
3. Dynamically add additional pickup spots based on current demand.
4. Ensure order quality for fresh food.
When customers place their order, Bringg sends them an order confirmation message via email or SMS. This contains a link directing them to a web app powered by Bringg, where they can choose their pickup time.
Alternatively, customers can choose their method of transportation; Bringg then tracks them in real-time and provides stores with a dynamic customer ETA for arrival at the store.
Once the customer arrives at the store, they can notify the store staff of their arrival via the app. Customers also receive details – including an order color, Pickup ID, or a specific lane – so that staff can easily locate them and come load the correct order into the car.
How it works
The Bringg App can be configured to provide two different ways for customers to indicate their arrival time at curbside. One of these flows is based on customer tracking; the other, on a pickup time provided by the customer.
Why Customer tracking is important
The more data you have, the more efficient your curbside operations will be. Instead of customers arriving and then lining up to wait as your staff find and load their order, you can ensure every step is synced by tracking customer arrival and progress in real-time .
Businesses using customer tracking have a more streamlined pickup experience. Customers can set pickup time by opening the app and selecting a method of transportation. From this point on, the app tracks the customer's progress towards the pickup location.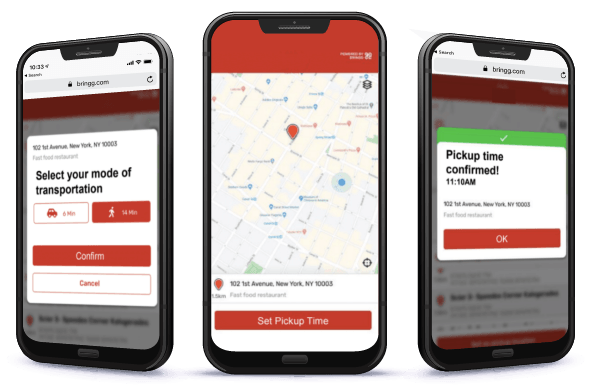 Grocers who choose not to use Customer Tracking can direct customers to select a specific arrival time: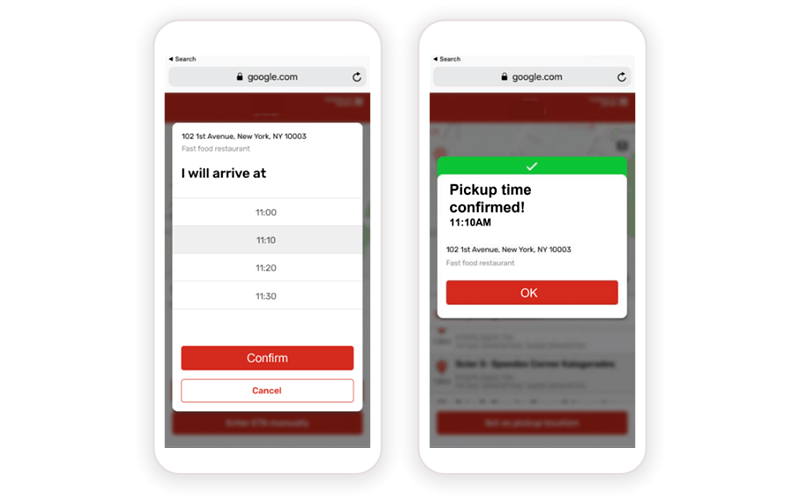 In both flows, the data is passed through Bringg to our Store App. The store staff use the app to monitor and prepare incoming orders. (This data can also be viewed in Bringg's Dispatch Dashboard.) This real-time flow synchronizes staging and loading with the customer's arrival time, prioritizing order prep, and managing curbside spaces accordingly.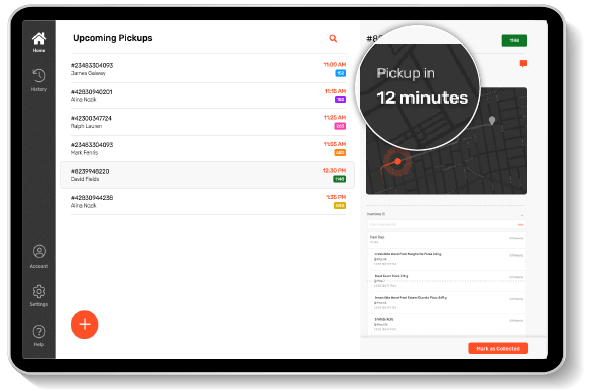 Customer arrival
When customer tracking is enabled, the Store App automatically notifies staff that the customer has arrived, so that the loading team is ready for customers at the right pickup spot.
Both the customer's app and the Store app clearly mark orders with a unique color and Pickup ID, making it easy for staff to identify and validate orders before handing it over to the customer.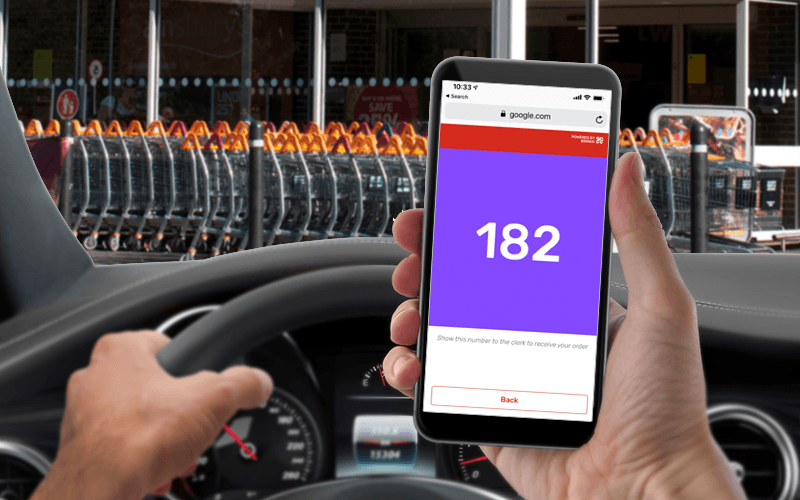 When customer location data is not available, Bringg still makes it easy for customers to notify the store that they've arrived.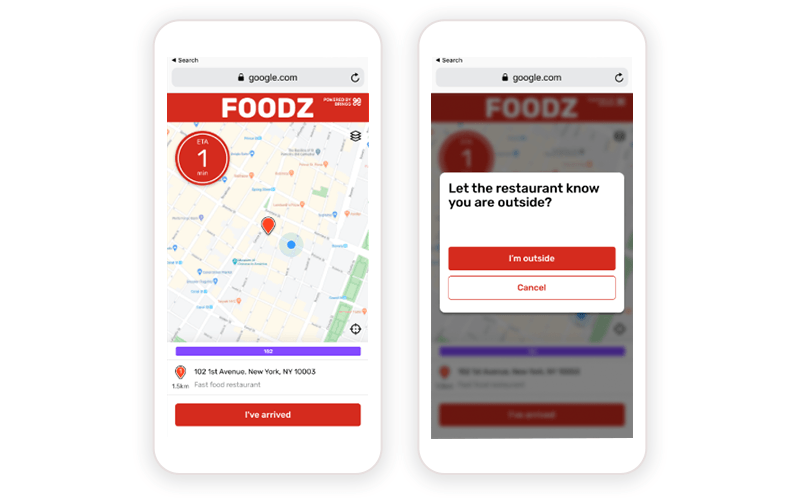 Following each curbside delivery order, customers instantly receive a thank you message with a rating form, providing real-time insight into customer performance.
End-to-end visibility and reporting allow everyone from dispatchers to operations management to benchmark and improve curbside performance.
Curbside pickup is just one of our full suite of grocery delivery and fulfillment technology solutions. To learn more about Bringg's capabilities for Grocery, click here.
---