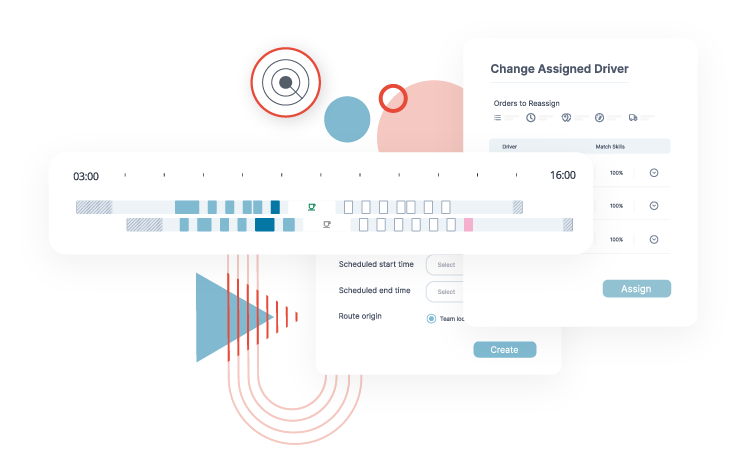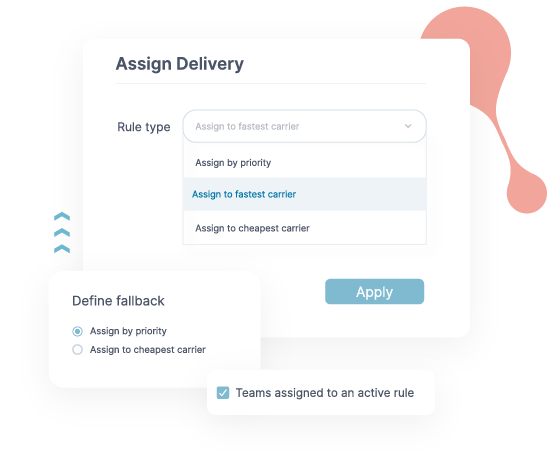 On Demand; On Autopilot.
Continuously and automatically assign orders to drivers and
vehicles and create quick ad-hoc routes as orders come in. Auto-batch orders together while adhering to short SLAs.
Order Alignment
Automatically align all order stages for best possible route integration. Dispatch orders to drivers at predetermined intervals, initiate order preparation dynamically based on estimated warehouse arrival time, assign drivers based on picking-task status.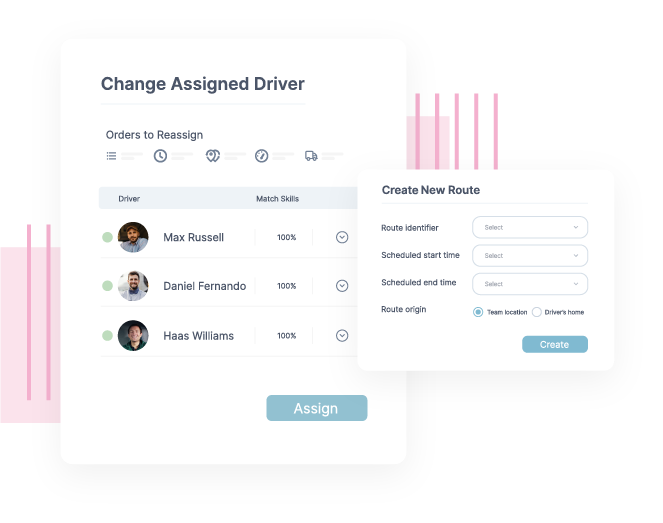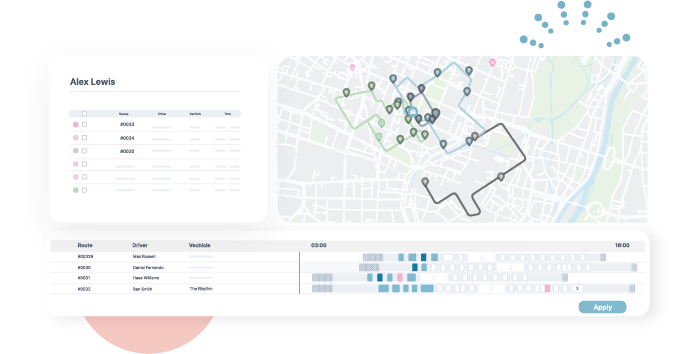 Dispatch YOUR Way
Take control of your dispatching operations by mapping
routes for select teams – while accounting for weight,
volume, time on site and more.