CUSTOMER-CENTRIC LOGISTICS FOR THE ENTERPRISE MARKET
Create the perfect delivery experience for your entire ecosystem:
from the headquarters to the field and all the way to the customer
[/fusion_text]
For Dispatch
A web-based platform for dispatching and managing orders, tracking drivers in real time, pulling reports for performance optimization and more
For Drivers
A native mobile app for drivers to interact with dispatch and customers, receive tasks on the go, navigate to the destination of their deliveries and more
For Customers
A branded mobile web experience allowing customers to track their deliveries in real-time, communicate with drivers, rate their experience and more
API Portal
A Robust set of APIs and SDKs that enable your business to leverage the modular and open Bringg platform to best fit your business' needs.
TIMES HAVE CHANGED: HAS THE WAY YOU MANAGE LOCAL AND LAST MILE DELIVERIES?
INCREASED OPERATIONAL EFFICIENCY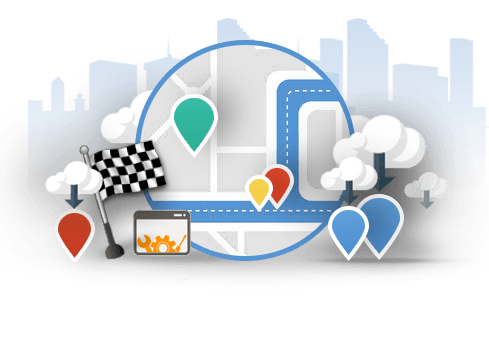 Create increased efficiency and delivery time by utilizing automatic dispatch decisions. Based on your set business rules, the system will find the right driver at any given time.
TRANSPARENT DELIVERY OPERATIONS
Know where your drivers are at all times, communicate with them through the Drivers App, and get visibility and proof of delivery, such as with signatures and bar code scans.
SUPERIOR CUSTOMER EXPERIENCE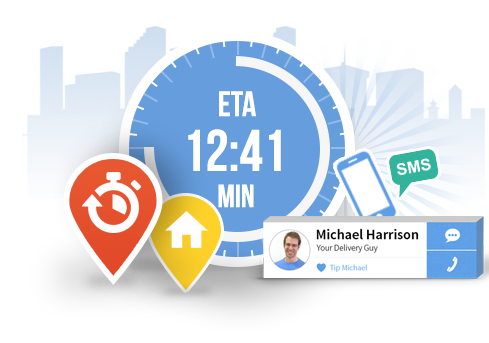 In the On-Demand era, customers expect a user experience that is easy, and powerful with features such as real-time delivery notification, star ratings and communication with the driver.
EMPOWERING ENTERPRISES AND 3PLS
IN OVER 50 COUNTRIES
A SMART AND FLEXIBLE PLATFORM
NEED A SCALABLE AND CUSTOMIZABLE SOLUTION TO INTEGRATE INTO YOUR ALREADY-EXISTING INFRASTRUCTURE? THE BRINGG PLATFORM WAS BUILT TO CONNECT WITH A VARIETY OF APIS, ALLOWING SOME OF THE LARGEST BUSINESSES TO CREATE A SYSTEM THAT WORKS WITH THEIR EXISTING ECO-SYSTEM.
BOOK A DEMO TO LEARN MORE!