New technologies are advancing so rapidly that they're outstripping the words we have to describe them. Case in point: with the many revolutionary changes in logistics, we're still using one term – last mile tracking – to describe two unique processes.
What is last mile tracking?
Last mile tracking is tracking the location of packages across the entire last mile of fulfillment, from the moment they leave the warehouse or distribution center, until they reach the customer's door. This visibility into order location is critical for efficiently managing large-scale delivery operations, ensuring that orders reach customers at the right time, and maintaining customer satisfaction.
Last mile tracking can refer to two different types of tracking technologies:
Last mile delivery tracking as customer experience
Last mile delivery tracking is the information sent to customers that shows order status and, ideally, where the order is in real time. With customers expecting greater control over their deliveries than ever, providing last mile delivery tracking is key to providing a competitive delivery experience.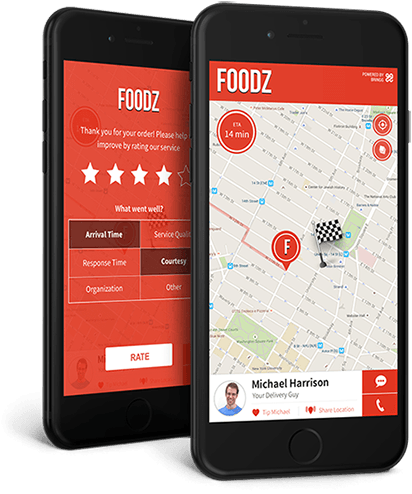 In a world where consumers are more empowered than ever – they can research products before buying, choose the lowest prices, and find the best shipping options – businesses must provide the kind of delivery experience that will keep customers coming back time and again.
Uber changed the game. Consumers now expect real-time information about their order. They often want specific elements like a real time map showing exactly where a driver is, and when they will arrive. They want to communicate with the driver and be able to rate their experience. And these expectations are in no way exclusive to retail and ecommerce shoppers – anyone who orders food, or who makes B2B purchases and receives them from a logistics provider, has the same set of expectations.
Last mile tracking gives customers the visibility and sense of control they now expect over their delivery. Any business that delivers goods and services directly to end-customers can benefit from providing last-mile tracking.
There are several key requirements when creating a system to enable smart last mile tracking for customers:
SMS Alerts When a Delivery/Package is on its Way
Real-time Tracking on a Map Via a Mobile Phone
Ability to Communicate Directly With the Driver
Ability to Rate the Experience
As companies like Uber and Amazon innovate in the way they manage their operations and communicate with customers, other businesses, in all industries, will need to follow.
What is last mile carrier tracking?
Last mile carrier tracking is when a customer (and company) can track the location and progress of an order from the moment it is ordered until final delivery (and return if necessary). With today's boom in eCommerce, last mile carrier tracking is critical for companies who want to provide a top customer experience.
Internal Last Mile Tracking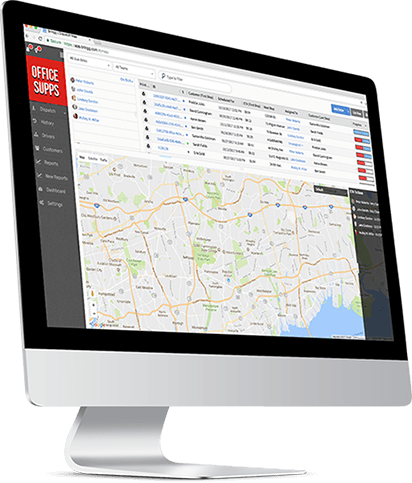 To stay competitive in an expanding market, it's not enough to improve customer-facing technology. Businesses must take stock of their internal operations, in order to make sure there is full visibility throughout the supply chain, especially during the last mile.
Based on research, the number one driver of innovation cited by logistics professionals was visibility. Last mile tracking for internal visibility is a crucial aspect of creating a customer-centric supply chain.
Last mile visibility requires a variety of operational and technological changes to your supply chain:
Tracking packages once they are loaded on to trucks and out for delivery
Tracking the carriers or drivers, either through data shared by the carrier, or through a tech platform that enables different levels of visibility for different stakeholders.
Real-time tracking of orders and vehicles
Understanding Customer Satisfaction
It's not just about visibility – last mile tracking can help improve operational speed and even increase margins by increasing efficiency. For example, geo-fencing both tracks when a driver reaches a pre-set distance from the drop-off location. Using machine learning in combination with tracking could allow leaders to test assumptions about delivery times and potentially improve routing and on-time delivery rates.
Internal routing serves two purposes: it provides management with a full view of their supply chain – including last mile visibility – and can improve the service to the end customers.
Tracking vs. End-to-end Delivery Orchestration
Let's be clear: both internal and customer-facing tracking are about more than last mile visibility. It's about creating the seamless delivery flows efficient logistics that result in great delivery experiences.
Last mile tracking is the last step to an exceptional last mile delivery experience. Digitizing and automating your flow, across the entire supply chain, is the first step to make sure you can easily collect and analyze data about your delivery. Once you do that, it's easy to implement tracking apps of any kind.