Let's face it, deliveries are expensive. Given that the last mile can account for 41% of overall supply chain costs, it's not surprising that retailers, grocers, logistics providers and other businesses may be wary about expanding their existing delivery services, or launching new ones. But ecommerce is growing while consumer demand is rising, and if customers aren't offered the delivery options they want, they'll shop elsewhere. Businesses can't neglect deliveries; the only question for them is how to perfect those deliveries and ensure they help, rather than hurt, profit margins.
To do that, brands must understand the cost structure of delivery operations.
What are last mile delivery costs?
Last mile delivery involves multiple costs including:
Labor – dispatchers, teams to package and organize orders, as well as delivery drivers, etc.
Fuel for delivery vehicles
Delivery management software
Reverse logistics processes
Unexpected costs, included those from delivery exceptions
While expenses differ between industries and delivery models, there are universal costs that impact delivery costs across all verticals and channels, including managing inventory, internal and external fleets, and operational processes. Failed or late deliveries cost retailers almost $70, representing an additional 4.7 days of fulfillment time and returns.
Another expense is the gap between what customers are willing to pay for delivery, and the actual delivery cost. Most companies end up shouldering 25% of the delivery cost.
The problem with high delivery costs is simple: when delivery costs are too high for consumers, they simply look for another place to shop. If you end up charging more for deliveries, many of your customers will leave. With customers already expecting free next-day and cheap same-day deliveries, businesses simply can't afford to push the delivery costs on them. For this reason, deliveries are often an economic balancing act and frequently the largest last mile delivery challenge a company will face.
How to reduce last mile delivery costs
In order to reduce last mile delivery costs and keep your customers happy, start thinking less about expenses, and more about improving efficiency, from the moment the order is placed until it's delivered. Efficient, cost-effective delivery operations will only improve the customer experience, whether their journey starts in brick-and-mortar retail stores or online.
Here are a few ways to aim for cost-effective last mile logistics:
3 Steps for reducing last mile delivery costs:
1. Implement better order batching and routing
2. Offer more flexible delivery options
3. Invest in the customer experience
Better order batching and routing
Efficiently handling a greater number of SKUs requires automated order fulfillment. Particularly in on-demand delivery, orders are so rushed that there is no time to manually do efficient batching. On the other hand, accurately grouping orders means that more orders can go out in the same delivery window, or with the same driver. This increases on-time deliveries, and can decrease the number of drivers needed, but it requires automated last mile processes.
The same logic applies to automated dispatching and routing for deliveries that are planned in advance – it can decrease the number of dispatchers needed, and reduce the number of necessary drivers. Moreover, it opens up avenues to increase revenue without additional expenses. For example, if a company can reduce the number of drivers needed for their current capacity, they can consider expanding their geographic delivery range with the same number of drivers.
More flexible delivery options.
It might seem counter-intuitive, but having more delivery options can actually reduce delivery costs.
How? By ensuring better delivery fulfillment that addresses each customer's needs.
Imagine you're online, about to purchase a new refrigerator. The website presents three options: same day shipping at cost, free next day shipping with a 4-hour time window, or free 3-day shipping with a two hour time window. You have three completely different options, with different ratios of speed, convenience and price.
If your current fridge has broken down, you'll prefer to get a new fridge today at cost, to avoid losing hundreds of dollars on spoilage. However, if there's no rush, you'll probably prefer the free shipping options. If you value your time more than speed, you might even prefer to wait several days, in order to get a shorter time slot.
When companies provide their customers with flexible delivery options, quite a few will choose an option that is less expensive for the business, if it's also properly incentivized for the customer. Presenting more time slots, or narrower time slots, also guarantees that people choose the time that genuinely works for them; this will prevent many expensive failed deliveries.
From every angle, flexible delivery options are cost-effective. The catch is that they require a tremendous amount of coordination and, most commonly, technology solutions specific to last mile delivery in order to run properly.
Offering both on-demand and planned delivery models is a highly challenging juggling act; to pull it off, companies must have visibility across the entire delivery ecosystem. Only then can it pull off the Amazon-like feat of providing both rush and planned deliveries that are on time and cost-effective.
Invest in the customer experience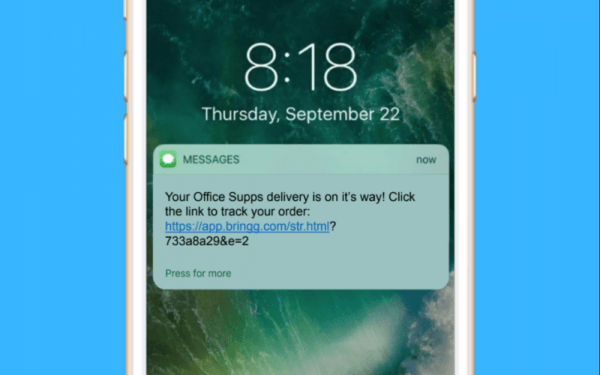 Believe it or not, investing in customer-facing communications tools and visibility will actually lower your last mile delivery costs by reducing failed deliveries.
If customers know exactly when their package leaves the warehouse or store, and get an accurate, narrow delivery window, chances are that they'll make the effort to be at their door to pick it up. If for some reason the customer cannot make the pickup, or if the driver will miss the delivery window, a customer experience app can prevent missed deliveries. Drivers and customers can communicate directly with one another.
An app with a good user interface will include automated options that remind the driver to send a preset message in case a late delivery is predicted. The same app can suggest multiple options to the customer, such as accepting a later time slot, or picking up the package at a local locker. Dialing a number isn't always convenient, but a driver or customer experience app can enable masked calls between the two parties, to ensure privacy while also guaranteeing the delivery succeeds.
This is also where commoditization comes into play. Customers today not only expect delivery, but they have very specific expectations about everything from the type of delivery options, to the delivery costs, and even to how drivers will communicate with them. You don't have to set new trends, but you do have to match deliveries to market expectations, or risk losing customers.
How to get started with cost effective last mile logistics
Each of these steps for reducing last-mile costs require the same thing – that businesses prioritize visibility, efficiency, and flexibility for all the participants in the delivery flow. Automating the multiple stages of delivery will make it easier for companies to introduce these three key elements into their delivery operations. A Center for Global Enterprise study confirmed what businesses have already seen: digitizing the supply chain can cut processing expenses and even increase revenue by 10%. Through better integration between delivery teams, optimized operations, and more options for delivery fulfillment, businesses will discover new ways to make deliveries both successful and cost effective.
---