Consumer drive for ever-faster delivery continues to grow. No longer satisfied by 2-day delivery, shoppers are increasingly ready to pay for preferred options like one-hour (effectively a form of just in time delivery) or same day delivery. To match these expectations for reasonably-priced speed and convenience, businesses have been turning to dedicated delivery management solutions. These different software systems address different parts of the delivery supply chain, from back-end operations management, all the way through to last mile touchpoints with customers. But businesses should keep in mind that any management software must factor in the entire delivery process—not just a single component – to make a sizable impact on your KPIs.
Employing different software for different elements of the delivery operation is doable, but a patchwork of standalone solutions that don't work together in sync will severely limit the degree to which businesses can improve and optimize their operations.
When it comes to delivery management, businesses need to think bigger.
Delivery Management Done Right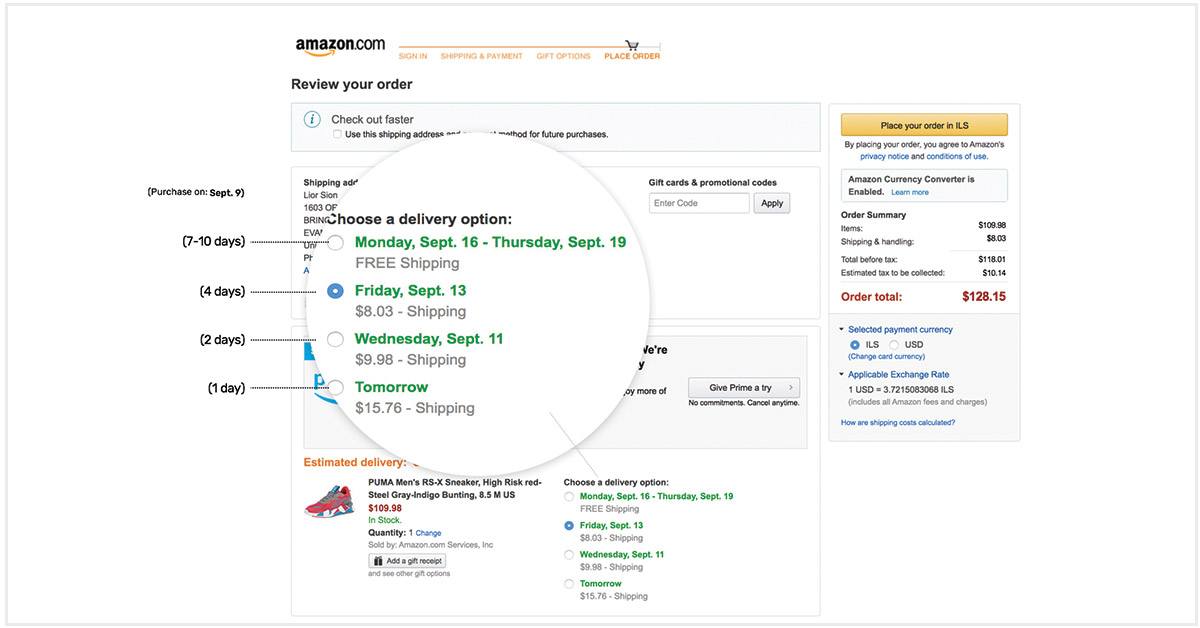 Delivery management is, broadly speaking, the processes that enable the successful transfer of goods from one location to another. Delivery Management software is used for managing the processes around transporting goods from one location to the next, along the supply chain. Broadly speaking, it's how businesses get a package from point A to point B.
(Note that while delivery management can also refer to the management of deliverables, such as a project or process, this article relates specifically to the delivery of goods).
8 Features found in the best delivery management software:
Integration with POS and ecommerce platforms to manage order fulfillment

Machine learning and AI-based capabilities to predict and improve delivery performance

Dispatching orders to the relevant driver or fleet

Route planning and optimization

Track Orders or Vehicles in real time

Real time notifications and alerts for dispatchers and back office team members

Driver applications for managing the delivery flow

Communications between delivery drivers and the back office
Delivery management software is critical for streamlining eCommerce delivery operations. It does this by connecting eCommerce and logistics systems, along with data on the order, inventory, fleet and driver availability. By digitizing and connecting the disparate parts and processes involved in delivery, delivery management software helps companies more easily perform delivery – from route planning and dispatch to live tracking for customers, and digital proof of delivery.
However – and this is the key point – most delivery management software includes only a few of these functions.
To truly help manage delivery operations end-to-end, businesses should explore tools that improve efficiency and the customer experience across the entire supply chain.
Here are 9 examples of how a centralized platform approach—as opposed to a 'targeted' software approach — can broaden the impact of improvements and efficiencies.
Integrations
For logistics providers, shipper integration is a major last mile pain point. Retailers and brands, too, feel the pain as they often have to juggle multiple third party providers to manage their high ecommerce volumes, and struggle with visibility into the actual delivery. Delivery management software can solve this problem, though usually only large platforms will support the necessary integrations between shipper and delivery provider systems.
Some enterprise organizations with established delivery operations have already implemented pieces of a delivery management solution. These companies can take a modular approach to augmenting existing systems with the remaining features they need. Integration options are critical to supporting both enterprise systems and essential ecosystem partners;
Flexible Access to Delivery Management Software
The person in charge of the delivery management software will differ based on company size and type. Smaller companies may have a single delivery manager; large companies may have a team of users: dispatchers, operational leaders, or multiple delivery managers for each team or site. Many large companies will outsource their deliveries to a contractor, and want to give the contractor's delivery managers access to their software in order to dispatch their own drivers, track their routes, and manage their delivery flows.
If you want multiple delivery managers or team members to use the delivery management software, with different permissions for different users (e.g. dispatcher, contractor, admin, etc.) look to the larger platforms with software that can support enterprise customers with multiple third-party partners.
Dispatch
57% of consumers say that same day delivery would make them more loyal to a brand. To overcome the common same day deliveries challenges and deliver high volumes quickly, retailers and logistics providers should focus on digitizing and automating their dispatching and route planning.
Dispatch management is the core piece of any on-demand delivery solution, providing operational teams with an interface for scheduling driver pick-ups and deliveries. With complete, end-to-end visibility of the delivery business as a whole (both granular and aggregated KPIs), good dispatch management saves critical time identifying who a task should be assigned to.
Route Optimization
Route optimization is a critical part of delivery operations as they involve calculating the best routes for delivery drivers, assigning the optimal driver or provider for a specific delivery, and other steps that speed up delivery and increase volume capacity.
Most route optimization software will optimize routes based on a single factor – for example, based on the cheapest cost to deliver, or the fastest time to deliver. A holistic approach to dispatch and routing through a delivery management platform will take driver, fleet, order and customer variables into consideration, and give each variable weighting based on your unique business processes.
A dispatch software system should factor in the following considerations:
ETA

Price

Fleet or driver availability

Customer

Package volume

Fleet priority
A flexible platform will go bigger and broader for enterprises that use multiple delivery providers or fleets, assigning not only a driver to a delivery, but the best fleet, based on availability, pricing, performance, and dozens of relevant variables. Dispatch and route optimization, along with any back office capabilities, should in general be highly configurable; for example, a logistics service provider or restaurant may prefer to use its own delivery drivers for cost effectiveness, and use contracted fleets when there is spillover of orders at peak times of day or season. It should also include software for load planning, i.e. load optimization based on vehicle capacity.
Visibility
One of the most important values of visibility is the opportunity to track and measure data on different components of your delivery operations. Delivery management software makes it simple to track and generate data from different components of the delivery service— inventory location, order location on route, customer visibility into order status, etc. – but businesses won't necessarily know how to leverage that data. The work of using data to understand exactly where adjustments are needed then becomes more difficult, despite the use of technologies for gaining visibility.
With this in mind, a platform that incorporates data and machine learning can not only track data in real time, but also translate that data into key insights that help you improve your deliveries, from back office operations to proof of delivery and customer feedback.
Connecting back office data with everything else – Too often, team members working with inventory use disparate software systems that do not sync with those used by the rest of the business – such as dispatchers, back office teams or logistics leaders. Whether you fulfill orders from warehouses, distribution centers, MFCs or ship from store, the relevant business users should have visibility into driver location, so that they will stage the orders at the right place, and at the right time. Drivers picking up orders from warehouses should be able to quickly scan and load orders, and not have to track down their Order IDs in multiple systems.
Platforms with software that syncs inventory tracking and stock level data and provides multiple stakeholders with applications to track that data can cut down on time-in-warehouse and, as a result, increase delivery capacity.
Reporting and Dashboards
Executives and back office operational teams alike rely on delivery management software to report on logistical operations in order to understand and take decisions around complex last mile operations.
Related: Getting more from your delivery data – Bringg Insights
The delivery supply chain involves so many different professionals—including internal and external teams like contracted fleets—each requiring unique dashboards with different insights and permissions. For example, a regional manager will want a report or dashboard showing KPIs per each location and fleet, while a contracted fleet dispatcher should only be able to see the same report for their own drivers.
An end-to-end delivery management platform can equip professionals across the supply chain with the appropriate permission levels and data through dashboards designed specifically for them. The same goes for reporting capabilities catered specifically to different players across the supply chain.
Driver tools
In a recent Bringg survey, 4 in 10 logistics and transportation leaders said driver onboarding and retention was one of their top 3 last mile operational pain points. Thanks to the gig economy, drivers are in high demand, but training and onboarding drivers can take weeks, and if more technical expertise is required, even months. Providing drivers with tools that make deliveries easier can directly impact last mile success for organizations.

Today's drivers need immediate access to all of the delivery information—customer data, order information, routing data and more. Moreover, drivers need mobile access to all the tools necessary to complete the transaction—payment applications, delivery verification, tipping payments, rating tools and more. Management software that only focuses on solutions for delivery managers will be unlikely to integrate with, or include, a driver app that contains all of these capabilities. This is where a broad platform is needed.
Delivery management software should include tools that help drivers deliver and perform services quickly, safely and accurately. A platform will generally have an integrated driver app, or provide integration with a company's application, so drivers have access to:
Automated delivery flows

–

Automated flows on a driver app provide drivers with quick, clear visibility into upcoming deliveries and pickups, optimized routes, and specific instructions for each delivery (i.e. product assembly, recycling an old product, or getting proof of delivery).

Customized driver management tools

– These tools help drivers manage their work schedules, payment reports, and other back end functions.

Telematics and driver safety – Promoting contactless deliveries for drivers through digital communications with dispatchers and customers, and using (or integrating with) driver monitoring software to ensure safe driving, reduced insurance costs, and reduced overhead costs from vehicle maintenance.
Read: How We Support Driver Safety – The Bringg Driver App
Customer experience
Optimizing your customers' experience means focusing on last-mile factors such as:
Multiple convenient fulfillment options – The customer experience begins on the checkout page, where they are faced with different delivery costs and fulfillment options. How many options are presented? Will they be offered less pricey delivery options that take longer, as well as faster options that more consumers are now looking for? Will your delivery management solution generate accurate quotes and delivery windows for them to choose from? And will it help positively impact your on-time delivery rate?
Easy, automated scheduling and rescheduling – for services or multi-day deliveries, the actual delivery time is often scheduled after checkout. Calling customers manually from a customer service center takes up hours of human resources; if rescheduling is too complicated, customers will skip this step and businesses will face missed deliveries. Not all delivery management software includes an automated delivery scheduling and rescheduling function, despite it being one of the most sought-after capabilities by shippers.
Real time tracking – The end-to-end visibility discussed above should include real time tracking for the end customer. To provide a high quality service, a business must show customers where their package is at all times and enable customer notifications en route. Providing instant access to real-time mapping of driver location is critical to providing a great customer experience.
Customer notifications – The average person receives 65 push notifications per day on his phone. This instant gratification of communication and information has fed the growth of the impatient consumer. While most of these alerts are messages and social networking notifications, people are also looking for immediate notice that the goods or services they have ordered are being delivered.
The nature of the push notification has altered consumer expectations. Delivery companies can't afford to not provide customers with real-time updates throughout ordering and delivery processes. Delivery management software can help customers get messages via any device or communication channel, and include in-app messaging to let customers and drivers communicate directly with each other to eliminate any potential problems.
Customer feedback: sending customers automated requests for feedback provides valuable information to organizations that can be used to measure fulfillment performance, or identify things to fix – for example, identify bad drivers in an otherwise good fleet. It also gives customers the message that their needs are a top priority for the business.
The bottom line: Customers today care about four things: speed, cost, product availability, and convenience. That 'convenience' is about flexibility: customers want to choose where, when, and how their packages are delivered, and they want a wide variety of services offered. Delivery management software is the first step in providing an omnichannel fulfillment model that customers demand.
Improving delivery management with artificial intelligence
Two of the most common usages of machine learning (a form of AI) in delivery management is to predict delivery times, and demand forecasting.
Timing Prediction – This could be used to better understand how long drivers spend in the warehouse or other loading location, how long they spend en route to the delivery destination, or how long they spend on site. (This is critically important for just in time delivery, for example.) This data can then be used both to calculate more accurate delivery time estimates for customers, and improve the problematic areas of delivery operations. For example, in urban areas, drivers with large trucks may have difficulty parking in a residential area, or even finding parking spaces. Predictive artificial intelligence can be used to predict where there will be parking, or optimize dispatching by selecting the vehicle that best suits a specific delivery location.
Demand Forecasting – Retailers today are looking desperately for solutions to ship goods that are locked up in retail stores. Understanding where and when items will be in demand could help shippers prevent wasted inventory, ensure product availability, and make like same-day deliveries more feasible by enabling the ship-from-store model .
These are all questions to consider. Look for a platform that allows you to control and improve all of the elements – across the entire supply chain – which go into creating the customer experience.

Cloud-Based Delivery Management Software
Why does everything we do online today seem to live in the cloud? Because data stored in the cloud is more accessible, more safe, and more secure. Delivery management should take place on the cloud. Any platform for managing deliveries should offer cloud-based storage to support broad operations that stretch across multiple teams, in different regions or countries, who all need to access the same data.
Level Up: Providing Exceptional Deliveries and Logistics Efficiency with Next-Level Delivery Management Technology
eCommerce and, subsequently, deliveries are only growing. To be successful in this market, companies must provide a great customer experience while streamlining and optimizing operations on the backend. Choosing the right on-demand delivery management platform is critical to reaching both of these goals.
Managing deliveries in today's competitive market is about more than one step in the flow. It's about addressing operations from the warehouse all the way through to the customer's doorstep. It's about moving from logistics software that solves specific delivery pains, to a platform approach that lets you manage, perfect, and expand your delivery and logistics.
To be successful in today's on-demand market, a business must provide exceptional, fully branded deliveries while improving efficiencies across the organization, choosing a comprehensive delivery management platform to managed scheduled delivery, on demand delivery or both,  is critical to reaching both of these goals. Success will depend on leveraging your existing infrastructure and layering on innovative delivery management software.
---
Looking for a last mile delivery solution? visit Bringg.com/Logistics. 
Frequently asked questions:
What is delivery management software?
Delivery management software or DMS is a logistics application used in the planning, management, execution, and optimization of product or service delivery activities. It is a streamlined communication platform that keeps everyone involved and updated in the process of the delivery. DMS integrates key features such as customer support, route optimization, ePOD,  and reverse logistics into an all-inclusive system.
How do I manage my delivery business?
To effectively manage your delivery business, implement a reliable delivery management software system. A DMS can manage and improve your delivery business in the following ways:
– Locate addresses and instruct drivers to recover time
– Seamlessly assign duties to drivers
– Track drivers' locations through GPS tracking
– Utilize scheduling and planning tools
– Clear communication with fleets/agents and customers