For most people, a delivery software application and a delivery software platform are pretty much the same things. But when it comes to managing your last mile operations, the two are miles apart. 
Most of the delivery management software on the market today are point solutions. Some cover inventory and ordering, while others offer route planning and last mile tracking, with many variations in between.
The difference with a delivery management platform (or DMP) is how it takes all delivery-related features and brings them together with a unified interface on the front end and integration with inventory, financial and e-commerce systems on the backend.
With the current delivery volumes coming from the growth of eCommerce, disparate solutions just won't cut it anymore. 
Only delivery management software that can orchestrate all delivery operations, eliminate administrative and inefficient processes and handle multiple delivery partners, will keep retailers competitive going forwards.
This post will cover how to identify the important features that a platform for last mile delivery management should contain, how it operates, and how to select the right one for your business needs and operational requirements.
Delivery management in the digital age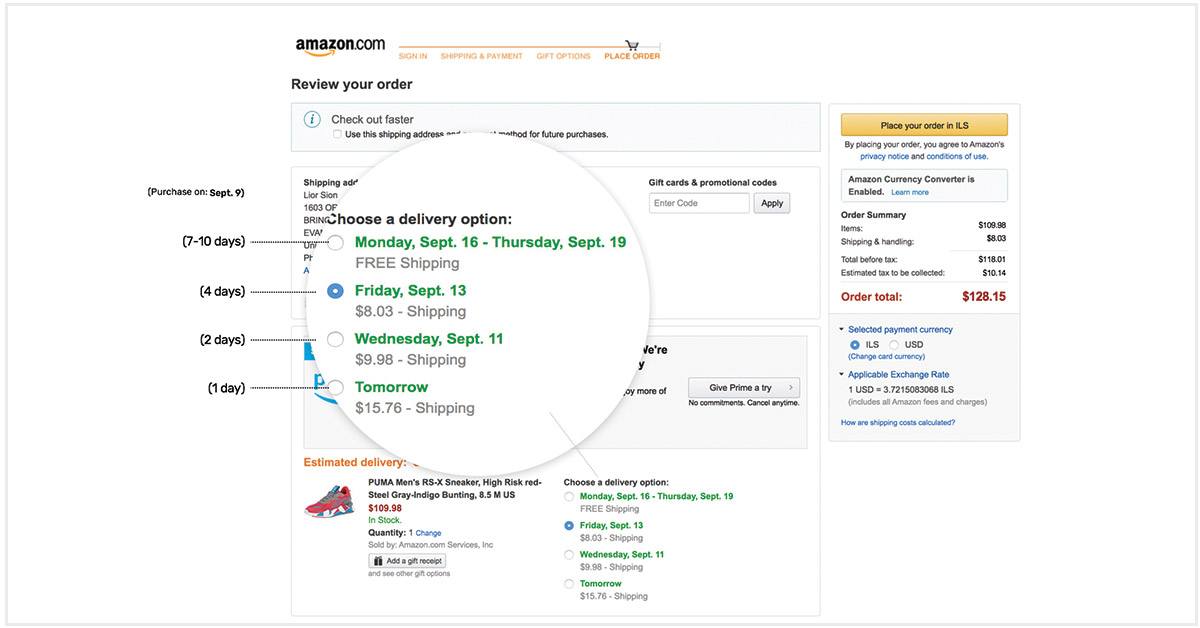 Looking back over a quarter of a century ago, when both Amazon and eBay were launched in 1995, eCommerce was in its infancy with few major brick-and-mortar retailers putting much thought or effort into selling online.

Fast forward to today, now retailers, both large and small can't afford not to be online. But this growth in orders also means growth in complexity. 
Businesses have to manage deliveries, as well as reverse logistics for returns, and often through both their own fleet and external fleets to handle the growing volumes.
Add to that current challenges such as unpredictable supply chain disruptions, shrinking margins, rising customer expectations and a lack of qualified drivers makes having the right management software for all your delivery operations more important than ever.
In the formative years of the delivery business, different delivery software systems addressed different aspects of operations, from back-end management through to last mile customer touchpoints. Today a comprehensive delivery management solution is what is required.
Making delivery software work for you
Before getting into the specifics of what features delivery management software should offer, let's take a step back and look at the overall processes that are required to maximize delivery efficiency and minimize costs.
Delivery management is challenging. The first step is understanding the principles behind the best delivery management software solutions:
Digitize
Integrate
Automate
Digitize
Everybody's talking about digital transformation – the process by which organizations leverage technologies across their operations to increase efficiency, control costs and ultimately add value to your business. Not only are delivery operations a key part of this transformation, but actually serve as a great example of its benefits. Leveraging multiple technologies to track shipments at all stages of fulfillment, results in more control, less costs and an exceptional customer experience. 
Integrate
Once every delivery operation has been digitized, the different systems required for delivery logistics can all communicate with one another. So once the customer checks out, they interface with the financial transaction system which must then communicate with the inventory systems, initiate order processing and staging and arrange pickup and shipping for last mile delivery. 
Intelligent management software is required to communicate with all relevant systems to get a fully transparent end-to-end view of the entire fulfillment process
Automate
Companies often look to delivery management technology to save time that's otherwise wasted on manual tasks, like manual route planning and assignment to drivers. 
Once processes are moved to digital and disparate systems have become integrated, it becomes possible to automate these tasks to reach new levels of efficiency that were not previously possible.
Key features of delivery management software
Delivery management software is critical for streamlining eCommerce delivery operations. It does this by connecting eCommerce and logistics systems, including order details, inventory data as well as fleet and driver availability. 
By digitizing and connecting disparate fulfillment processes, delivery management software has become critical for retailers to keep up with increasing delivery volume by managing everything from route planning and dispatching to real time tracking, proof of delivery and customer satisfaction surveys.
Key features found in the best delivery management software include:
Integration with POS/eCommerce systems to manage order fulfillment

Machine learning and AI to improve delivery performance and efficiency

Dispatching orders to the fastest and most cost effective fleet or  driver

Route planning to enable last mile delivery optimization

Driver app for managing delivery flow and route assignments

Notifications and alerts for dispatchers and the back office team 

Real-time order and driver tracking
The advantages of a DMP
Here are some examples of how a unified platform can enhance efficiency and increase profitability:
Integrations
For logistics providers, shipper integration is a major last mile pain point. Management of third-party providers is challenging as retailers and brands struggle to meet ever-increasing eCommerce volumes, not to mention real time visibility into the actual delivery itself.  The best delivery management software can solve these problems by supporting the necessary integrations between all relevant systems. 
Flexible access to delivery management software
Large companies usually have a team of management software users such as dispatchers, operational leaders and delivery managers for each site. There are also many large companies that outsource their delivery business and want to give the contractor access to manage drivers, track and optimize routes, and manage delivery flows. 
Dispatch
Automated dispatch management (or fleet routing) is important for scheduled deliveries, but is essential for on demand delivery, providing operational teams with an interface for scheduling driver pick-ups and deliveries. With complete, end-to-end visibility of the delivery business as a whole saves critical time identifying tasks and creating assignments on the fly.
Route optimization
Route optimization is a critical part of a delivery operation as it involves calculating the most optimized routes for delivery drivers, assigning the optimal driver or provider for a specific delivery, and other route management tasks that speed up delivery and increase volume capacity.
Many route optimization software solutions address only some of the features of a route optimization. An end-to-end platform for last mile delivery management will provide dispatch and route planning that takes into account fleets, drivers, orders and other customer variables. 
Real time visibility
One of the most important values of visibility is the opportunity to track and measure data on different components of your last mile operations.
Delivery management software makes it simple to track and generate data from different components of the delivery service— inventory location, order location on route, customer visibility into order status, etc. – but businesses won't necessarily know how to leverage that data. The work of using data to understand exactly where adjustments are needed then becomes more difficult, despite the use of technologies for gaining visibility.
Reporting and dashboards
Executives and back office operational teams alike rely on delivery management software to report on logistical operations in order to understand and take decisions around complex last mile operations.
An end-to-end DMP can equip professionals across the supply chain with the appropriate permission levels and data through dashboards designed specifically for them. The same goes for reporting capabilities catered specifically to different stakeholders across the supply chain.
Supporting delivery drivers
For many leading companies, driver onboarding and retention is a top last mile operational pain points. Thanks to the gig economy, drivers are in high demand, but training and onboarding drivers can take weeks, and if more technical expertise is required, even months. Providing drivers with tools that make deliveries easier can directly impact last mile success for organizations.
Today's drivers need immediate access to all of the delivery information—customer data, order information, routing data and more. Moreover, drivers need mobile access to all the tools necessary to complete the transaction—payment applications, delivery verification, tipping payments, rating tools and more. Management software that only focuses on solutions for delivery managers will be unlikely to integrate with, or include, a driver app that contains all of these capabilities. This is where a broad platform is needed.
Automated flows on a driver app provide them with quick, clear visibility into upcoming pickups and deliveries, offering optimized routes and specific instructions as required. Customized driver management tools help them manage their work schedules, payment reports, and other back-end functions.
Enhancing customer satisfaction
Improving the customer's journey means focusing on must-have last mile offerings that, for better or worse, today's online consumers have come to expect:
Multiple fulfillment options

Automated scheduling/rescheduling

Real-time delivery tracking

Continuous communications

Feedback on customer satisfaction
Multiple fulfillment options
The customer experience begins on the checkout page, where they see delivery costs and fulfillment options. Today's consumer expects various options from free delivery to payment for next-day and even same day delivery. The right delivery management solution needs to generate accurate quotes as well as a selection of realistic delivery windows. It should also show multiple options based on speed, cost and impact for on-time delivery,
Automated scheduling, rescheduling
The best delivery management software must include an automated delivery scheduling and rescheduling functionality. This is one of the most sought-after capabilities by shippers since the actual delivery time is often scheduled after checkout. Contacting customers manually from a call center is a non-starter. If rescheduling is too complicated, online customers will skip this step and retailers will face the consequences of missed deliveries.
Real time delivery tracking 
End-to-end visibility is a must-have for delivery management, providing real time tracking for all stakeholders from the warehouse to the end customer. Letting customers especially track deliveries is critical to providing a great customer experience.
Continuous communications
Retailers must provide customers with real-time updates from the ordering through to last mile of the delivery process. Delivery management software gets customers their messages via any device including in-app messaging to let customers and drivers communicate directly with each to prevent failed deliveries.
Customer feedback
Sending customers automated requests for feedback provides valuable information to organizations that can be used to measure fulfillment performance and identify what needs to be fixed. It also gives customers the feeling that their needs are a top priority which increases brand loyalty. 
Technologies for optimization and efficiency
Some of the most significant improvements to delivery management solutions are due to the integration of AI and cloud architecture into their platforms. 
AI and machine learning
Two of the most common applications of machine learning in delivery management is delivery time estimation and demand forecasting.
Delivery time estimation
Driver tracking often covers the time an order is out for delivery – but other gaps of time are a black box to operational leaders. 
Delivery time estimation is used to understand how long drivers spend in the warehouse or other loading locations, as opposed to how long they spend en route and on-site. This data can be used to calculate more accurate delivery times and improve problematic areas of your operations. 
For example, in urban areas, drivers with large trucks may have difficulty parking, while in a residential area there is plenty of space. Predictive AI can be used to optimize dispatching by selecting the vehicle and driver that best suit a specific delivery location. 
Demand forecasting
Retailers today are looking for the data to help them decide when to ship goods to retail stores, when to leave them in the warehouse and which storage facility would best serve future demand. 
Understanding where and when items will be in demand prevents wasted inventory, ensures stock availability and makes same-day deliveries more feasible by enabling the ship-from-store model. 
Cloud based architecture
Data stored in the cloud is more accessible, safer and more secure. The best delivery management software should offer cloud-based storage to support broad operations that stretch across multiple teams, in different regions or countries, who all need to access the same data.
eCommerce and, subsequently, deliveries are only growing. To be successful in this market, companies must provide a great customer experience while streamlining and optimizing operations on the backend. A cloud-based delivery management platform is critical to reaching both of these goals.
Select the right solution for your last mile delivery operations
Managing deliveries in today's competitive market is about more than one step in the supply chain. It's about addressing operations from the warehouse all the way through to the customer's doorstep. It's about moving from logistics software that solves specific delivery pains, to one platform for delivery management that lets you manage, perfect, and expand your fulfillment and last mile delivery.
To be successful in eCommerce and retail fulfillment, retailers must provide exceptional, fully branded delivery experiences while improving efficiencies across the supply chain. Selecting the right delivery management software is crucial to achieving these goals. 
---
Frequently asked questions:
What is delivery management software?
Delivery management software or DMS is a logistics application used in the planning, management, execution, and optimization of product or service delivery activities. It is a streamlined communication platform that keeps everyone involved and updated in the process of the delivery. DMS integrates key features such as customer support, route optimization, ePOD,  and reverse logistics into an all-inclusive system.
How do I manage my delivery business?
To effectively manage your delivery business, implement a reliable delivery management software system. A DMS can manage and improve your delivery business in the following ways:
– Locate addresses and instruct drivers to recover time
– Seamlessly assign duties to drivers
– Track drivers' locations through GPS tracking
– Utilize scheduling and planning tools
– Clear communication with fleets/agents and customers