An unpredictable supply chain has become the new normal. What happens when you take this uncertainty and compound it with global inflation and rising customer expectations for lower prices and next-day delivery? The result is shrinking margins and increased competition. The best way to win this battle is to become extra predictable.
Whether it's the supply of raw materials for manufacturing, or last-mile delivery to the customer's premises, the right delivery management software platform helps optimize supply chain operations and reduce costs. While this won't solve the global supply chain issues, it can certainly help your company win the battle of the margins.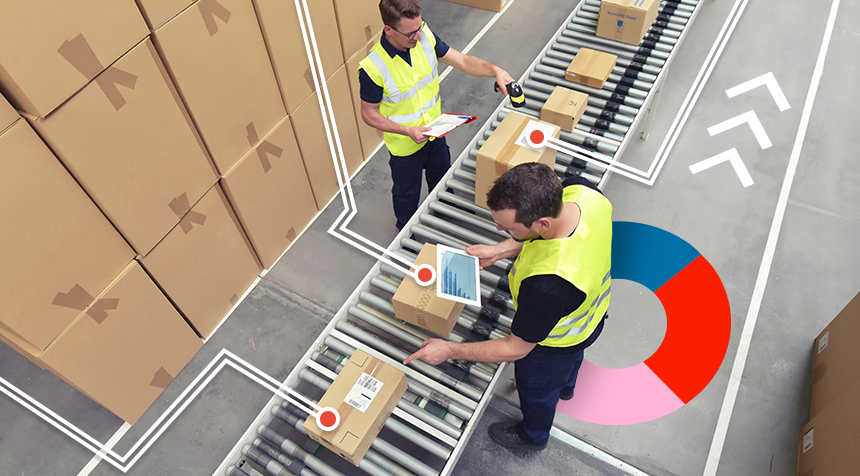 What is Supply Chain Disruption?
To understand supply chain disruption, let's consider the 400m (1300 ft) long Ever Given container ship that was stuck in the Suez Canal. The reason it made international headlines was that it disrupted supply chain operations for one full week at an estimated loss of over $50 billion. The concern was not only about financial loss but also the overall impact on the global supply chain model itself and the potential for future disruptions.
The Ever Given was eventually freed and since then the Suez Canal has returned to form. But what happens when there is no "quick fix"? What if global health, social and economic factors cause continuous disruptions that can't be corrected by oversized tractors and powerful tugboats?
Supply chain disruption can happen at any phase of the global supply chain: At the beginning where a lack of raw materials brings production lines to a stop, or at the end where a shortage of local drivers for last mile delivery can lead to missing goods and disappointed customers.
Let's look at why this is happening and what measures can be taken in these unpredictable times.
Why is it Happening Now?
The pandemic clearly is not the only reason, but certainly can be considered a catalyst for today's global supply chain issues.
During lockdown, there was a huge spike in consumer demand for online shopping and home delivery. By 2026, 1 of 3 items will be purchased online, thus increasing the pressure on retailers for faster deliveries using fewer resources.
Online merchants, who want to thrive under current economic conditions, must increase the efficiency of supply chain operations, minimize the cost of fulfillment, and increase customer loyalty with fast and dependable last mile delivery.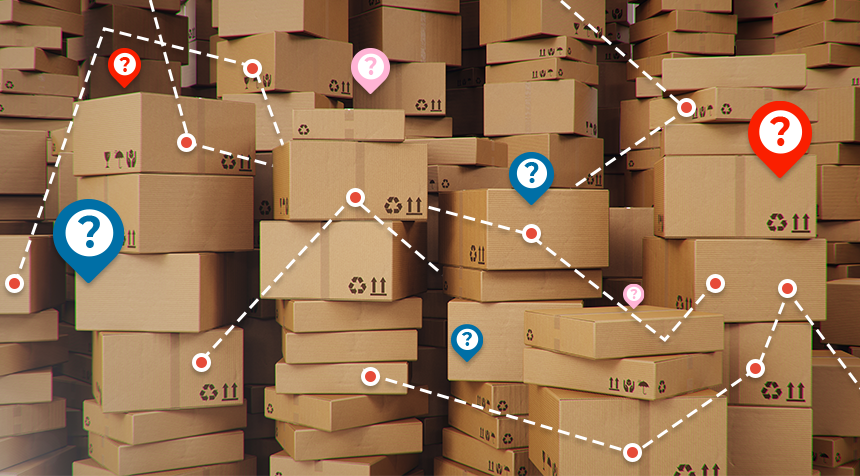 4 Tips for Taming Supply Chain Disruption
Here are some tips that can give online retailers a competitive advantage during these challenging times:
1. Stay Agile
Disruption must be accepted as part of today's global supply chain reality. This requires flexibility based on real-time information, quick assessments and taking corrective action.
Having a "Plan B" is highly recommended so supply chain disruptions have minimal effect on business results. Having a delivery management platform with AI-based analytics can also provide the information and present the alternatives to make this happen.
2. Develop Alternatives
Uncertain times call for extra measures. Formerly reliable suppliers may not be able to deliver, so now is the time to consider other suppliers who can be called upon in a pinch.
Ordering now for future requirements and stockpiling raw materials can also help ensure ongoing production despite supply chain disruptions. Likewise, many producers are adapting lean manufacturing strategies where production is based on actual orders rather than keeping inventory. This requires ordering in advance to make sure goods are delivered on time.
3. Expand Communications
An unpredictable supply chain can also mean difficulties with establishing delivery times and meeting them. A good way to handle this is to increase communications with customers and provide them with real-time updates regarding their shipments.
The same holds true for suppliers who must keep retailers advised regarding their manufacturing capacity and inventory levels. Through a combination of up-to-date information and past experience, supply chain leaders can better anticipate delays and take corrective action.
4. Be Extra Predictable
The best way to confront the unpredictable supply chain is to become extra predictable. This requires leveraging the latest technologies including machine learning and AI, and integrating them into a unified delivery management platform to get real-time information and recommendations for the best options.
By collecting and analyzing historical data, lowering costs and increasing efficiencies, online retailers can win the battle against global inflation, shrinking margins and rising customer expectations. The key to success is staying on top of all phases of the supply chain, especially the last mile that leads to ultimate customer satisfaction.