We live in a new age: the age of the empowered consumer. This means that customers expect to have the power to pick and choose items on their own, as well as have full visibility over every stage of the supply chain – including delivery.
Two Players That Have Changed the Game
In recent years, two dominant companies have emerged as forces in the great paradigm shift we are now living through, one for operational efficiency and one for customer experience.
Amazon
Amazon has taken online retail to a new level by creating a platform that has given all the power to the consumer. From their humble beginnings as an online book store, to navigating its way through the dot com bust, and eventually becoming the eCommerce powerhouse it is today, Amazon has made a name for itself by constantly innovating and being ahead of the curve.
Amazon won in online retail because it lets shoppers search for items, get the best prices, read reviews, and have visibility over various aspects of the supply chain. They also have a logistics operation that is unparalleled in terms of efficiency and effectiveness.
Uber
Changed completely the expectations that consumers have. Now, everyone expects to have full visibility over their delivery – where is it at any given moment and when it will arrive. The idea of a real-time map that lets you track the driver is now deeply ingrained in our mind. No one wants to wait for their package without having any idea where it is or when it will arrive at their door.
Engagement is Catching On
UPS recently announced that they are rolling out what they say "true package tracking" called "Follow My Delivery." Essentially, they are allowing customers to track packages on a real-time map as they make their way to their doorstep. UPS realizes that today's consumer has greater expectations than ever before. Uber created a standard that shipping companies, postal services and 3PLs need to now follow.
In order for businesses that deliver, including shipping companies, postal services and 3PLs, there are 3 keys to creating a competitive advantage in the age of the empowered consumer:
Reinvent Your Supply Chain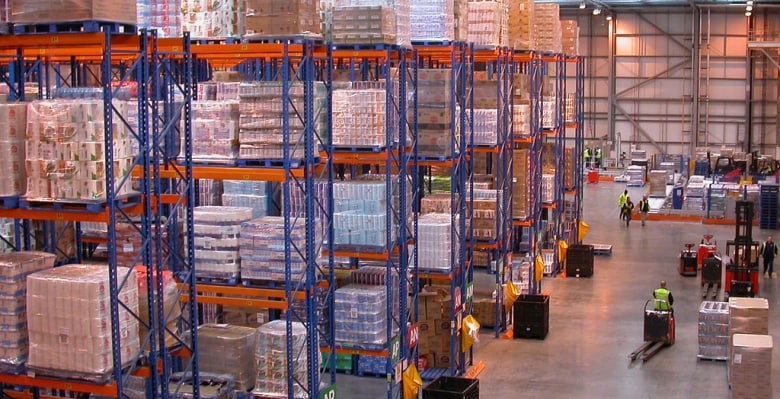 Supply chains today were created with the challenges of a previous decade in mind; they are becoming irrelevant.
Businesses need to look at their logistics operations, take stock, and really understand what needs to be tweaked in order to meet the needs of today's consumer.
INVENTORY TRACKING
There are businesses that lose sight of items once they get on the truck. Given the new realities, businesses need to turn trucks into warehouses, knowing exactly where items are at any given time.
DRIVER VISIBILITY
Driver visibility, like inventory tracking once items leave the warehouse, is a crucial aspect of last mile delivery. It's absolutely necessary to know where your drivers are at all times – if they are on/off shift, idle or on their way to do a delivery.
The reasons for this requirement include driver accountability, as well as fleet management in a smart, efficient way.
THIRD PARTY MANAGEMENT
New reality in 3PL, Postal, Parcel company world is that local deliveries often times can be outsourced to independent drivers. Need to have technology that brings all data and operations involving all your drivers, including third party ones, into a single system.
True Operational Efficiency cannot be achieved without this capability. In the on-demand economy, the future of delivery will include a significant contribution from third party drivers, and they have to be seamlessly integrated into your overall operation.
This also is necessary for creating a consistent customer experience. The goal is to have the end-customer not know whether the driver is a full time employee or third party, the experience they receive – real time tracking, ability to rate drivers, fast delivery time – should be identical for each.
The biggest source of friction today in the delivery process is dealing with phone calls from customers. These calls generally relate to inquiring where the delivery is and when it will arrive.
By creating an open line of communication between the customer and dispatch, as well as the customer and the driver, this type of friction will be mitigated.
In order to avoid unnecessary phone calls and other points of friction, it's important to enable customers to communicate directly with delivery drivers which will allow them to ask questions, as well as give instructions such as to not ring the door bell when arriving.
---