According to Pitney Bowes, parcel shipping exceeds 131bn in volume globally, and it is likely to more than double by 2026. This makes just getting a package to the right person seem like a Herculean task.
Compounding the sheer numbers, are the expectations fueled by e-commerce giants such as Amazon and Walmart, for same-day or next-day delivery. This puts tremendous pressure on delivery drivers to make the maximum number of deliveries in the shortest time possible. It is also where delivery route optimization becomes crucial for getting the right driver, to deliver the right package using the best possible route.
The main reasons behind delivery route planning are keeping customers happy on the one hand and keeping delivery costs down on the other.
In terms of customer satisfaction, even though the parcel's entire journey is important, emphasis has been placed on the last mile between a point of distribution and the parcel's final destination. This is where retailers have made important investments over the past few years in real-time tracking and passing that information along to customers.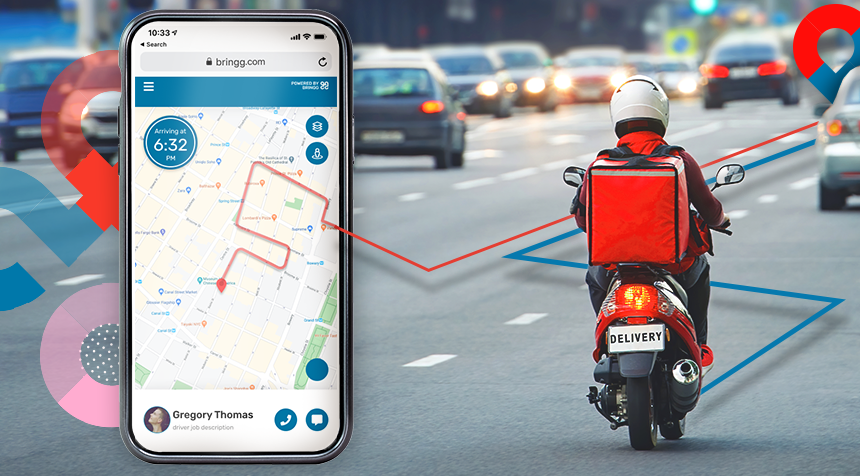 Delivery route planning
Route planning is actually quite old. So old in fact, that it can be traced back to the ancient Roman Empire. In those days, when taking a trip from Pompei to Rome you would just open up the trusty Tabula Peutingeriana and find all the available roads, accommodations and fortresses to plan your route accordingly.
That was pretty straightforward since it was usually a single entity traveling from point A to point B, making finding the fastest route relatively easy. In the case of delivery route planning, however, it is orders of magnitude more complex when dealing with many parcels, multiple drivers and the seemingly endless possibilities for route planning.
When dealing with the delivery of many parcels, rather than the travel destination of a single person, the variables are multiplied such as finding the most cost-efficient route for customer delivery in multiple geographical locations, factoring in all kinds of constraints such as traffic patterns, delivery driver breaks, fast delivery commitments and inventory location.
With the pressure from increased e-commerce volume and customer expectations, the importance of delivery route planning and optimization shows no signs of slowing down in the years ahead.
From a business perspective, finding the most efficient route is a major part of delivery management. Keeping delivery costs under control goes beyond the P&L of a particular quarter and into the bigger challenge for any e-commerce business – the ability to effectively scale delivery as business suddenly grows, especially during peak seasons.
Delivery route optimization
While route planning may have sufficed a couple of decades ago, today's delivery route planning solutions are no longer sufficient as much more complexity is required to achieve business goals. In essence, we have moved beyond basic delivery route planning and now require something much more sophisticated – delivery route optimization.
Factors such as ever-increasing volume, supply chain difficulties, multiple delivery options and customer expectations make today's delivery ecosystem far more complex than ever. Routing shipments to their destination is no longer sufficient. To succeed, today's e-commerce businesses must handle more logistical challenges than ever before.
The sheer amount and selection of online products keeps rising, while customer delivery expectations become more demanding. In the early days of e-commerce, most consumers were okay with waiting 1-2 weeks for a package. Fast forward to the post-pandemic era and same day delivery is expected to grow from $6.43bn in 2022 to $13.32bn in 2026.
From this important data, we understand that delivery route optimization is not just about cutting costs and retaining drivers – it is about the most important part of business – keeping customers happy. The numbers also stand behind this thesis with 66% of e-customers claiming a no-charge positive delivery experience as the key to their online experience.
So, route optimization is about cost efficiency, alongside delivering a positive consumer experience that builds brand loyalty. But retailers have got to get it right, as consumers are unforgiving to a negative delivery experience.
What should also be clear, is that just like delivery planning, it is impossible to manually calculate route optimization, especially within the timeframes demanded by today's consumer expectations. This must be done using software automation, but exactly which tools, packages or platforms are most suitable for achieving these business goals requires some investigation.
Route planning software
In its essence, routing software puts driving instructions in digital format with the goal of charting the most efficient routes for driving from point A to point B with the possibility of scheduling interim stops as well.
In our daily lives, in-car navigation systems and mobile apps such as Waze and Google Maps are good examples of how route planning software has become a standard part of our driving experience.
While Waze is obviously good for private drivers, is it really applicable for delivery drivers? The answer is both yes and no.
For smaller retailers with an in-house vehicle or delivery drivers with limited capacity, route planners may suffice in showing drivers the shortest route between the warehouse and a few customer delivery points.
Unfortunately, while these route planning software solutions are very popular and effective when it comes to private cars and simplified delivery routes, their route planning is based on considerations important to private individuals, but not to delivery drivers.
Due to the critical nature of e-commerce parcel delivery, and last mile delivery in particular, route planning software features are not enough. Automated route planning must now be replaced by route optimization software, which has the capability of ensuring a positive customer delivery experience in the digital age.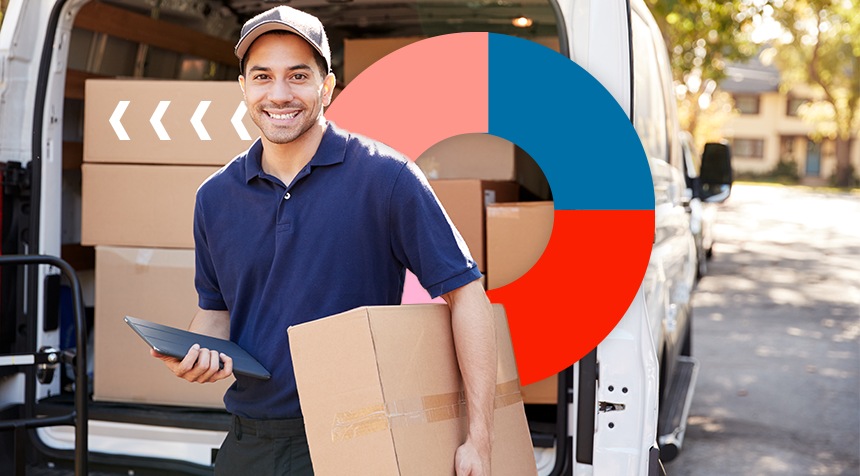 Route optimization software
If route planning software is insufficient, then route optimization software has to be designed to deal with all the variables and ever-increasing complexity that go into route optimization. To get a taste of the constraints that go into route optimization, here is a partial list of variables that figure into the optimizing delivery routes:
Collection SLA – Pickup timeframe

Customer SLA – Delivery timeframe

Origin and Destination – Distance from start to end location

Inventory Details – Weight, volume, cost, quantity

Time-on-Site – Time required for pickups and drop-offs

Cost Structure – Per drop, per distance, per shift

Driver SkillSet – Rig size, driving record, special requirements

Vehicle Capabilities – Size, loading/unloading limitations

Resource Availability – Driver and vehicle engagement restrictions

Inventory-Specific Instructions – Fragile items, rush jobs, low rates

Location Proximity – Distances between pickup, stops and final delivery

Road Conditions – Weather, traffic congestion, accidents 
These issues are further compounded according to the size of the retailer, number of shipments, number of warehouses, use of in-house drivers, use of outsourced fleets and the geographical area covered.
Each of the details mentioned here regarding drivers, vehicles, pick-up point, drop-off-point, shared delivery routes, road conditions, etc. must be part of any delivery route optimization solution that really aims to provide more positive customer delivery experiences. 
There are many delivery management software packages that connect various online and backend systems and can feed that information to other applications that handle data ordering, product availability and delivery driver assignments. This might work for smaller fleets with 2-3 vehicles and a small pool of drivers but couldn't handle larger operations and is certainly not scalable.
Route optimization software is crucial for e-commerce operations that want too meet or exceed their customers' delivery expectations.
Route optimization platforms
To truly provide a solution for the complex requirements of last-mile delivery, retailers need to leverage the latest cloud and AI technologies by using SaaS based delivery planning and optimization solutions. This product category manages end-to-end requirements including management and high visibility into the crucial last mile delivery to the customer's premises.
Since the last mile is a major pain point, retailers and brands need to take advantage of the single point of contact they can use to engage multiple third party providers. Especially during these challenging times for the supply chain, and scarcity in vehicles and delivery drivers, Delivery Service Platforms can make the difference between making on-time deliveries and improving brand loyalty or failing to deliver and risk losing customers.
Another important feature for these platforms is the ability to handle multiple delivery drivers including internal and external fleets. The objective is not only to match available resources but to optimize according to availability, pricing, performance and other important variables.
Providing solutions for delivery drivers
Rising expectations for next-day delivery makes digitization and automation of the entire process a must-have. Dispatch Management is a core piece of the solution, which includes creating delivery schedules, optimizing routes and assignment to available in-house or contracted delivery drivers.
Drivers must be provided with end-to-end visibility regarding pickups and deliveries. Besides the cloud-based management software, full solutions may also provide a Driver App, which provides drivers with the information and confidence they need to complete their deliveries on time. They also need access to all the applications related to order information, delivery verification, transactions and routing information.
Delivering visibility for online customers
Real-time tracking is certainly valuable for delivery management and drivers, but it is equally if not more important for customers. After placing an online order, people want to see the status or their delivery on demand. This gives them a feeling of control, adjusts delivery expectations and gives them the option of being home to receive the parcel. 
The reality is that by providing access to real-time mapping applications, which show the exact location of the delivery at any given moment, brands can provide a superior online experience to customers. This may also include notifications as the delivery progresses towards its destination and customer feedback to head off any unpleasant issues and gain insights for improving the shopping journey.
Happy Customers
Delivery route optimization might have many moving parts but with the key goal: Providing the best and most cost-effective customer delivery experience. This should include multiple delivery options, user-friendly scheduling, real-time updates, online tracking and customer feedback. But remember all these features contribute to a superior user experience, only if the package is delivered on time.
While the last mile journey must concentrate on delivering the best experience possible, online businesses are waking up to the fact that maximizing efficiencies and lowering costs for last mile delivery makes a critical contribution to the bottom line.
Whatever technologies one plans to use to increase efficiency for last mile delivery, it is important to remember that a unified delivery management platform can really bring everything together.