Consumer activism and demands for fast, on-demand delivery are both on the rise. Sustainable logistics solutions like recycling and reusing delivery packaging are affordable ways for online businesses to make same-day deliveries eco-friendly and satisfy their customer base.
This article is the first in a series on creating sustainable logistics for last-mile delivery.
We're witnessing two simultaneous revolutions in consumer behavior. Thanks to Amazon's logistical mastery, people have become accustomed to getting everything and anything delivered within hours of placing an order. To respond to this, companies intent on maintaining their market foothold are scrambling to develop on-demand delivery options.
At the same time that consumers want their items delivered NOW, they also want to have a say in what brands sell in the first place.
Consumer activism is on the rise
According to one study, 57% of consumers are ready to boycott brands which don't appear to share their social beliefs. The same research found that consumers are more likely to make purchase decisions based on a brand's beliefs than they were three years ago.
Consumers now expect brands to fulfill both their orders and their dreams of a better, more caring world.
Consumers are demanding environmental awareness from brands. If brands don't pivot to green logistics operations, they risk more than just losing a few customers: They risk negative brand exposure on social media and in the news, which can have a devastating effect on sales.
Here's the ironic part: Consumerism is inherently bad for the environment.
The first step in reducing our global footprint is reducing the number of items we produce and consume. But the opposite trend is happening, with customers demanding more same-day and one-hour deliveries.
These one-package-per-stop deliveries have a much greater environmental footprint than planned deliveries, which are optimized to deliver as many packages using as few drivers, trucks and other resources as possible.
Take the example of a crowdsourced Amazon or Walmart delivery provider who drives five miles to deliver a single package to someone's front door a few hours after it's been ordered.
WATCH: CNN – Fast, Free Shipping Has an Environmental Cost
Compare that to next-day delivery, where a dispatcher has enough time to organize an optimized route that covers to the most delivery points using the least amount of time and resources. Every truck or car in this model makes multiple deliveries, and each vehicle is filled to capacity.
Though these steps are taken to reduce operational costs for the business, the end result is a delivery which is much less harmful to the environment compared with an on-demand delivery.
Since demands for both speedy delivery and consumer activism are only expected to increase, businesses must adopt sustainable, affordable delivery logistics solutions that make the last-mile process more eco-friendly.
---
One obvious way of achieving those goals? Using eco-friendly packaging.
Sustainable Logistics: Recycled and Reusable Packaging
Delivery packaging is going green, and it's about time.
Plastic is wreaking havoc on our planet, choking up oceans and affecting the very air we breath. The cardboard used In the 165 billion packages shipped in the US each year, amounts to about a billion trees.  It's common, too for people to purchase large items like mattresses, furniture and home appliances online, and with large package shipping becoming more common, the average size of packaging is increasing
Since we're at least a few years away from time-traveling technology, the best businesses can do is try to mitigate future damage to our planet – and keep consumer activists happy – by using recyclable or reusable materials in their packaging.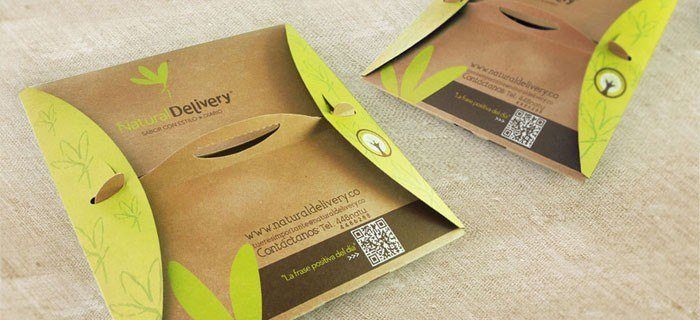 Take Tide, which recently replaced some of its detergent bottles with an 'Eco-box' design that uses 60% less plastic and 30% less water than the original bottle design. The boxy shape also requires less packaging material during delivery, and the ergonomic design means more products fit into a delivery truck, lowering the delivery footprint per product.
Another solution is to use recycled materials for delivery bags and boxes, like ecommerce retailers Asos, or like Walmart and its sustainable packaging "playbook".
Dropping plastic for more sustainable materials gives these brands a great reputation with their activist consumers, and takes them off of Greenpeace's naughty brand list (literally: the worst land fillers are also the first brands to move forward with eco-friendly logistics initiatives).
Let's be clear, sustainable packaging has its challenges. Reusable items by definition need to be returned to the retailer or to some sort of provider, which adds a new step in an already complex delivery flow. Services have spotted the opportunity to help brands with this. Giants like Nestle, Pepsi, and Unilever are working with Loop, an online shopping platform where brands sell products using packaging that is collected, cleaned, refilled and reused by the platform. Besides promoting 'responsible consumption' for existing customers, brands which use the platform have an opportunity to attract a new, environmentally-conscious audience.
Logistics providers like UPS are also getting in on the act, partnering with Loop to make sustainable and reusable packaging more viable and cost-effective for brands. Another startup, Limeloop, provides fashion retailers with delivery pouches made from recycled billboards that can be used up to 2,000 times.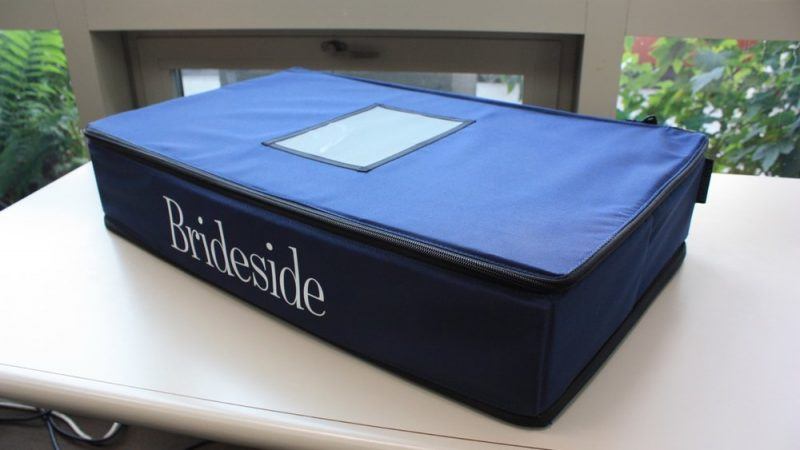 Restaurants already have a tricky balancing act of finding cost-effective containers and carrying bags that keep food fresh and warm, prevent cross-contamination, and prevent spills during delivery. But even here, innovative solutions can help: TemperPack created insulated packaging made from compostable material, which keeps perishables chilled during shipping.
As demand for environmentally-friendly operations grows, we'll see businesses explore more ways of making delivery and last mile logistics more environmentally sustainable, while still being financially viable – from optimizing dispatch for reduced carbon footprint, to reverse logistics and recycling.