As online retail grows, retailers have to leverage every new touchpoint in the delivery process in order to continuously build customer loyalty. One of the touchpoints that doesn't get as much attention as the others is the returns process. What was once a necessity for online retail is fast becoming a pivotal part of the overall experience. In the UK, the online returns channel is set to rise by 34.6% to over five billion pounds by 2022 – and this growth is comparable to the forecasts across the rest of Europe and US.
On the one hand, as people get accustomed to shopping online, they're also returning more items. What's more, research shows that return policies play a key role in the decision-making process for many online shoppers. On the other hand, return alternatives that give customers the confidence, flexibility and convenience to order and then return unwanted items can also become a gateway to improving customer loyalty with exceptional customer service.
A recent consumer survey by Narvar shows that nearly half of all US customers said they returned an online transaction in the last year. What's more, 49% of them actively check the retailer's return policies before completing an online transaction.
Returns go beyond convenience and tap into shopper psychology relating to customer care and value. When online retailers go the extra mile to provide easy return options, they're making a marketing statement, and customers will be instantly drawn to purchase more. After all, brands are building trust, and customers need to feel secure that if they're not satisfied with their online purchase, the return experience will be as enjoyable and seamless as the shopping experience itself.
There are 3 key elements that retailers need to think about when it comes to embracing returns as part of their delivery logistics strategy:
In-store returns
Research shows that 47% of shoppers find it easier to return an item to a store. One of the key advantages for this from a customer standpoint is that they receive immediate free credit to shop for an alternative. This also puts the retailer in an advantaged position since the customer may opt to spend more money in their shop.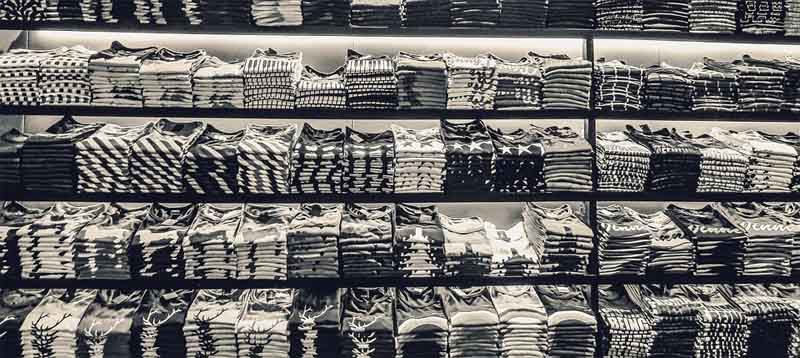 As shops struggle to grow their footfall, partially due to the growth of ecommerce, returns give retail chains an opportunity to bring people back to their physical stores. Similarly, the growth of 'click and collect' is helping retailers bring customers through their doors, where they can experience what the brand has to offer in-store and buy more. Using the physical stores of a retail chain as a distribution and fulfillment network for online deliveries gives retail chains more opportunities to increase the number of visitors to their stores and extend the customer's brand experience – whether they want to buy, return or collect an item.
Return policies and fees
Online return policies matter. Research suggests that 72% of people said that a "no questions asked" return policy would make them more likely to shop at a retailer. Return policies include time, cost and return methods available.
There are many alternatives for return and retailers must think about them strategically as an investment in customer experience rather than as an additional expense. Some online-only retailers even partner up with other retail chains to provide physical locations which will facilitate deliveries. Others include prepaid envelopes or boxes with every purchase so customers can easily return any unwanted items.
Retailers have to take into consideration that over half of shoppers exchange or replace a returned item so they should make it as easy as possible for customers to be able to exchange an item during the online return process. The fact that a customer wants to return an item doesn't necessarily mean they wouldn't purchase something else from a store. In fact, a good returns experience will encourage them to come back.
Embrace "bracketing"
For many people, the bedroom is the new fitting room. It is becoming increasingly common, especially among apparel and footwear shoppers, to order products in multiple sizes or colors knowing that they can try everything, keep what they like and return the rest. This trend, also known as "bracketing" is becoming increasingly popular. In a way it could be seen as the evolution of "showrooming", the shopping strategy by which people try garments or see products in-store before finding the best deal online.
Amazon even launched a pilot this June called Amazon Prime Wardrobe which proactively encourages Prime subscribers to order multiple items without paying so they can try them at home before buying. This is a huge shift in the mindset of the online shopper, where a new "delivery dialogue" is established between consumers and online retailers and where the role of delivery becomes a two-way street.
While retailers need to carefully assess the terms of their returns policies and options, there is a clear appetite and willingness for customers to embrace innovation in an area that is often neglected and seen as just post-purchase customer support. As the industry evolves and deliveries plays an increasingly pivotal role in the decision-making process, retailers will have to rethink the relationship between stores, customers and delivery partners, ensuring that they successfully orchestrate all the elements of their supply chain to create innovative logistical processes that will fuel loyalty through convenience and memorable brand experiences online, in-store and at home.