Delivery Route Optimization
Conveniently Helping Dispatchers Maximize Driver Efficiency
Dispatchers planning their drivers' routes have a very important job to do. They need to leverage their fleet in the most efficient way possible, designing driving routes and organizing stops in a way that ensures that deliveries reach customers on time. Planning routes involves accurately correlating between drivers, available vehicle types, and the delivery windows promised to customers. And for dispatchers managing a large volume of advance orders, this process can be cumbersome and prone to miscalculations and reliance on guesswork.
Create Optimized Routes Within Minutes
Bringg's Route Optimization feature takes the work of designing optimal delivery routes out of the hands of dispatchers, allowing them to spend their time on other important tasks. By intelligently factoring the capacity of available vehicles, the cost of drivers (whether by hour, mileage, etc.), customers' locations and promised delivery time windows, the system helps companies manage their distribution in the way that's most efficient and cost-effective.
Route Optimization supports the use of an in-house fleet as well as third-party fleets, or a combination of the two. It involves the automatic or manual selection of certain preferences, such as the specific time period they want to optimize routes for. The system then distributes orders across the designated fleet(s) and calculates the best routes and vehicles for ensuring that deliveries reach customers on time.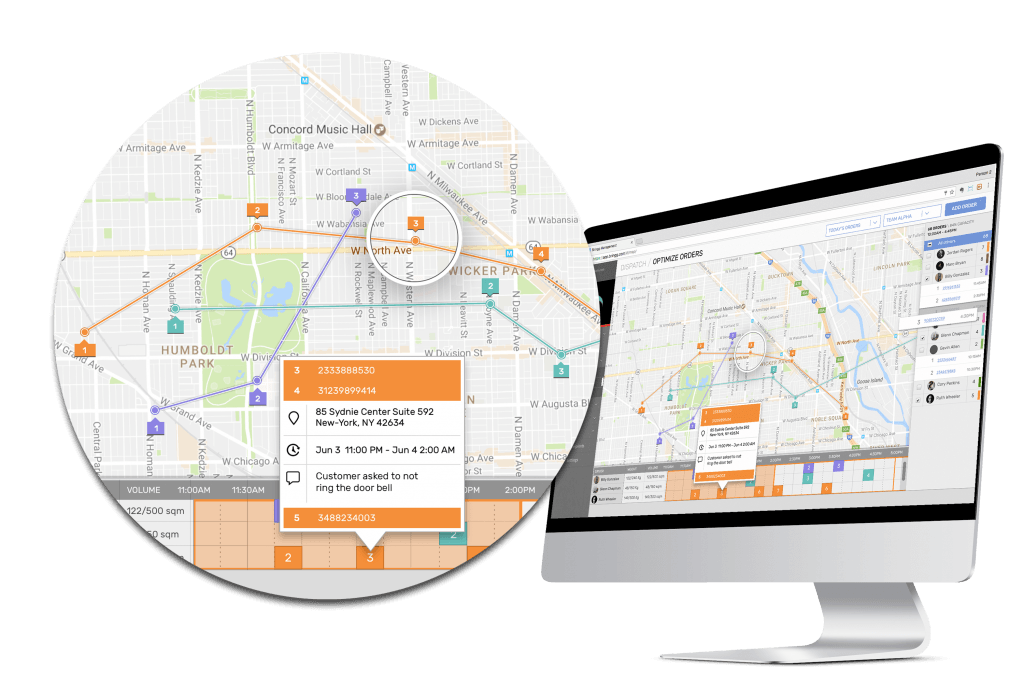 Delivery Route Optimization Made Easy
Route optimization using Bringg makes it much simpler for dispatchers by maximizing their resources through routes that are optimized for efficiency, and that use the least amount of drivers and driver time. Dispatchers are presented with a map that clearly and conveniently details the routes that were optimized for their specific needs, in addition to a timeline featuring the exact order of stops, estimated arrival times and customer locations designated for each driver. Through simple drag-and-drop, dispatchers can make changes to any element of the optimized route, including the recommended route itself, the driver or the vehicle.
The goal of route optimization is two-fold: to allow dispatchers to efficiently and cost-effectively manage their fleet, and to support companies in meeting and exceeding their service level commitments. Through optimized routes that make the best use of drivers and help companies fulfill on promised delivery times, Route Optimization takes the burden off dispatchers while helping them realize optimized operations.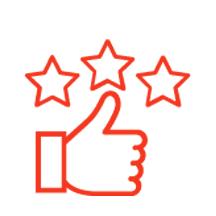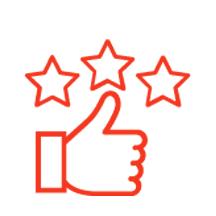 Improved Customer Satisfaction
Route Optimization allows companies to accurately shorten expected delivery windows from three hours to one hour, significantly enhancing the experience for customers waiting to receive their shipments.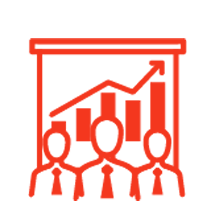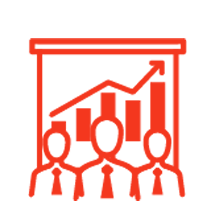 Increased Operational Efficiency
Drivers and vehicles are assigned in a way that allows companies to leverage their fleet in the most efficient way possible.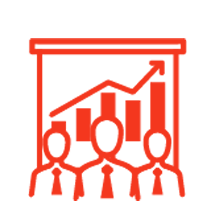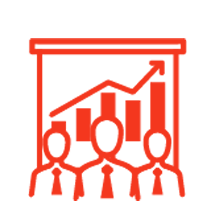 Reduced Costs
Route Optimization takes into account the cost of driver time and mileage covered, calculating routes that are most cost-effective for the company.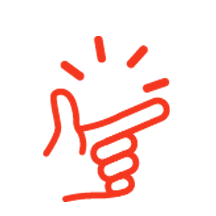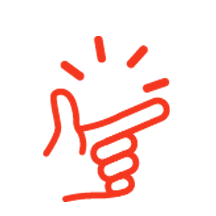 Ease of Use
Dispatchers enjoy a quick and simple delivery route optimization process that quickly offers the most efficient plan for their drivers.