We've spent a lot of time lately discussing, dissecting, and analyzing Amazon's changing supply chain over the last few years. With the most recent news of Amazon leasing a fleet of aircraft from Boeing, it's becoming crystal clear what their intentions are.
So why focus so much on Amazon?
The shift we are seeing with Amazon and their fulfillment and shipping strategy perfectly exemplifies the changes of the industry as a whole. In particular, the strategies they are beginning to implement are a reflection of the new desires of the modern consumer.
As you will see in the timeline, with each year comes an increase in steps forward towards bringing all shipping and fulfillment activities in-house. It's become clear that Amazon is working on each step in the supply chain in order to bring it in line with new customer expectations, as well as create greater efficiencies in order to scale their business.
With the flurry of news lately, we thought it would be useful to lay out the evolution Amazon has made over the last few years.
2009: Amazon Announces Same-Day Delivery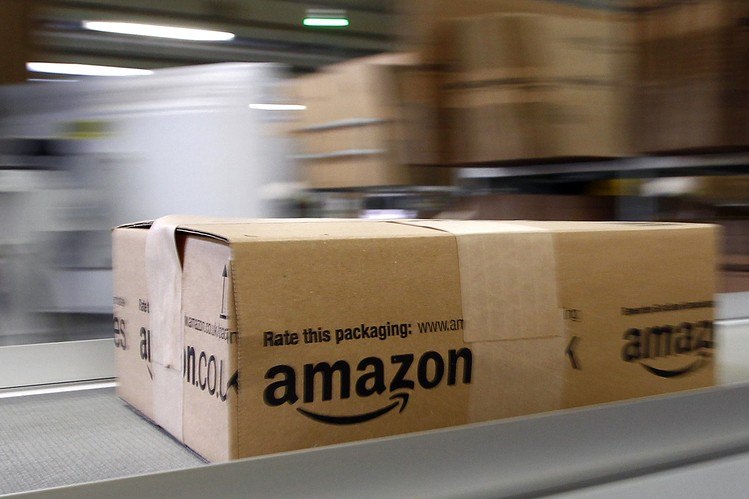 Amazon, as always, saw the white space in the industry and realized the growing desire of shoppers to get what they want, when they want it. Back in 2009, on-demand hadn't yet become the behemoth that it is today – especially in the age of Uber.
Amazon's same-day delivery service titled "Local Express Delivery" was initially only available in select cities. In the years following, Amazon built out this service and expanded it to cities all over the country.
Local Express Delivery seems to have been the first step in Amazon's overall strategy to maximize efficiency at every step of the supply chain.
2013: Operation Dragon Boat
Amazon wasn't completely quiet between 2009 and 2013 in terms of its evolutionary timeline, however the steps taken were more incremental. It seems that it wasn't until 2013 that they made the conscious decision to start owning their entire supply chain and focusing on the last-mile delivery experience for their customers.
Though only recently discovered, a secret internal documents back in 2013 laid out the entire strategy going forward for Amazon's shipping and fulfillment: own the entire supply chain and become a full fledged shipping company.
The strategy was titled "Operation Dragon Boat" and it recommended the senior management at the company to expand their fulfillment service into a global delivery network.
Essentially, Amazon was aiming to own their entire supply chain since they realized that that would be the only way to scale their business at the rate they planned to.
The next 2-3 years would see this strategy slowly and steadily become a reality.
2013: Amazon Prime-Air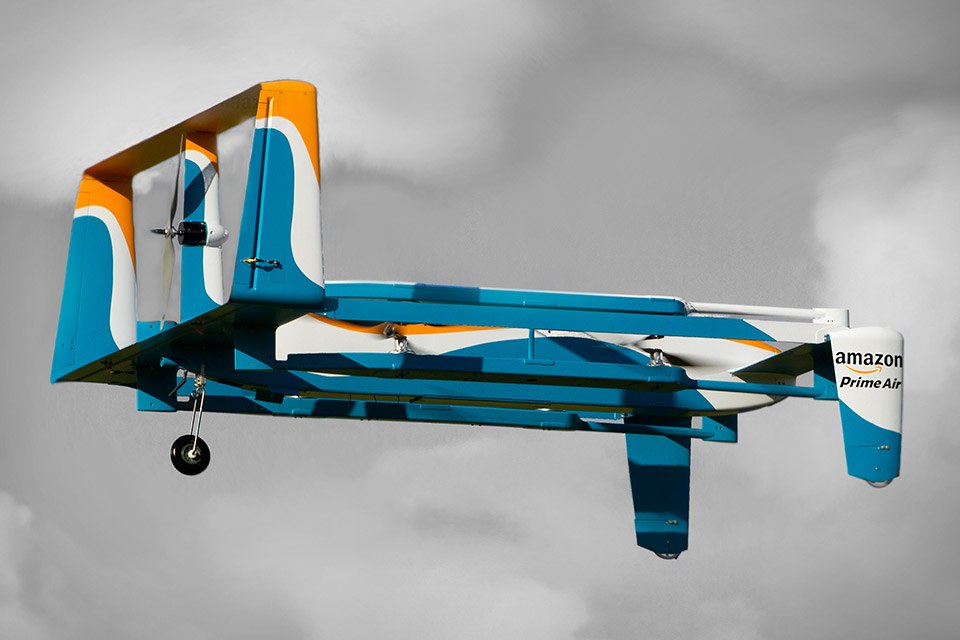 Drones are not new, but their commercial use is. In December 2013, Jeff Bezos made the surprising announcement that Amazon was preparing a drone delivery service to get orders to customers within 30 minutes.
While tests began back in 2013, Amazon Prime Air has yet to go live. There are a host of regulatory issues that are creating barriers to entry that Amazon is still working to overcome. However, the introduction of drones as a potential delivery channel was a game-changer and speaks directly to the desire of the consumer to get their orders in a fast, frictionless way.
2014: 25% Stake in Yodel and Colis Prive'
In 2014 Amazon made its first foray into owning the last-mile of the supply chain. That year, Amazon bought stake in two shipping companies: Yodel and Colis Prive'. Incidentally, Amazon seemed to think the latter was a better investment because they went on to purchase the entire company 2 years later.
2015: Amazon Prime Now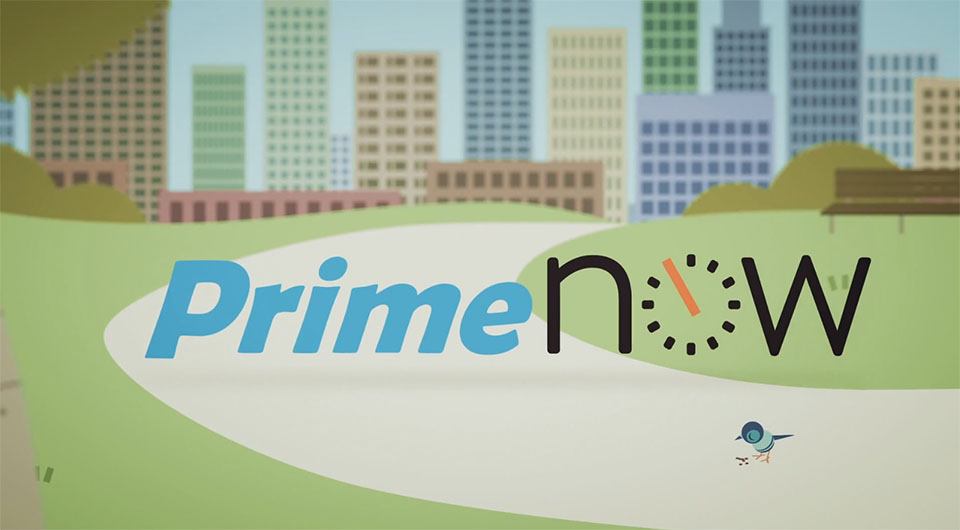 As an additional cog in Amazon's overall strategy that was outlined in Operation Dragon Boat, Amazon Prime Now is a service that focused on 1-2 hour deliveries.
As of today, Amazon has built 58 Amazon Prime Now "hubs". The growth of Prime Now is another step to the goal of getting products to consumers in a faster and more frictionless way, but it's also one piece of a greater strategy to create a streamlined and efficient logistics network.
2016: Amazon Purchases Colis Prive
After purchasing 25% in the company 2 years prior, in 2016 Amazon decided to go all in and buy the shipping company Colis Prive' outright.
The reasons for purchasing Colis are varied, but the fact that fulfillment is Amazon's greatest cost in terms of percentage of revenue makes it an economical decision.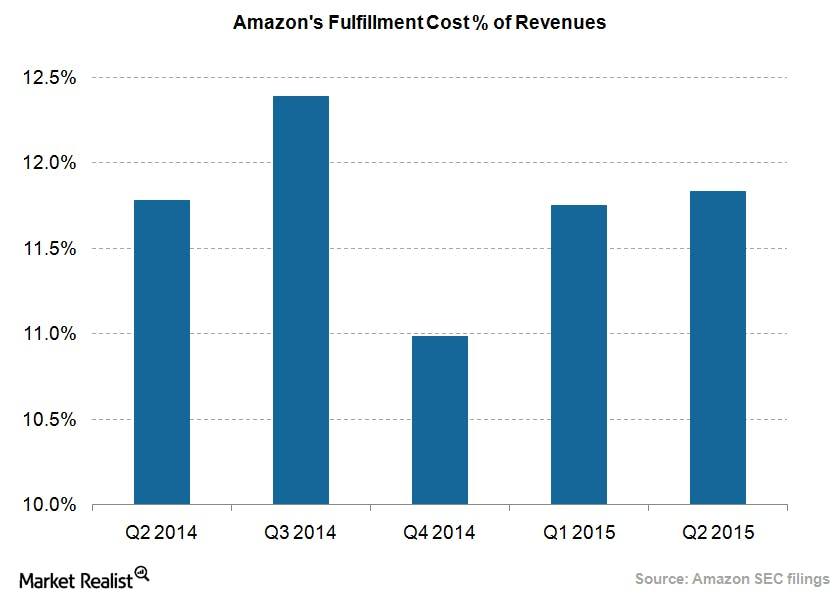 Additionally, Amazon found that seasonal spikes in purchasing behavior created issues with overloading their partners; some customers received Christmas gifts late.
It was this move, the purchase of Colis Prive', that convinced industry experts that Amazon was truly on its way to becoming a full fledged shipping company. Though the company denied this, a few months later a document emerged that seemed to corroborate it.
2015: Amazon Flex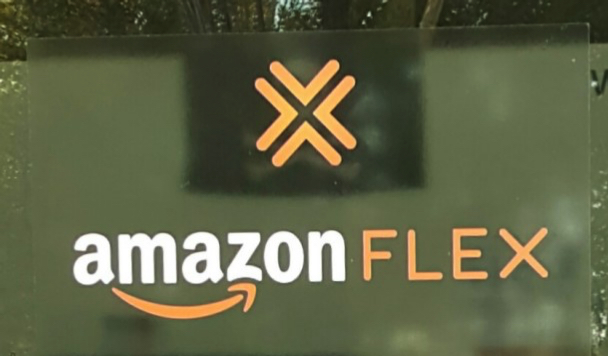 Uber, like Amazon, has had incredible success in disrupting industries. After completely turning the taxi industry on its head, Uber began using its established infrastructure to expand into deliveries. With services like UberRUSH, along with PostMates and others, on-demand delivery was born.
Amazon, not one to be left behind, decided to get into the game. After all, on-demand delivery fits in to its overall strategy perfectly.
Enter Amazon Flex.
Starting in Seattle, Amazon has now expanded to enough cities that they cover about half the population of the United States.
Flex takes the on-demand era to last-mile fulfillment. The service is an outgrowth "sharing economy," in which independent drivers, like Uber, can go to a local Amazon warehouse, grab a package and deliver it to its final destination.
2016: Amazon Leases a Fleet of Aircraft
As the most recent addition to Amazon's shipping arsenal, they inked a deal with Air Transportation Services Group for the leasing of 20 Boeing 767s in order to further bring their delivery capabilities in-house.
This move looks to be a natural next step in the Operation Dragon Boat strategy that was created in 2013.
Amazon states that they don't plan to compete with other shipping companies and will only be using the jets to expand their own logistics network, as well as fulfillment for third party vendors on their site.
So what's next in Amazon's logistics strategy? No one knows, but given what we've seen thus far it's safe to say we will find out very soon.