The New Rules: Delivery Logistics in The e-Commerce Era
With the e-commerce market expected to reach $3.5 trillion in the next five years, the "Amazon effect" has put escalating pressure on retailers of all segments and sizes to provide impeccable customer service—especially in the area of delivery.
With delightful personalized delivery experiences becoming just as crucial to customer satisfaction as the online shopping experience, retailers who want to remain competitive in the coming years must immediately step up to the plate and invest the time and money required to optimize their delivery operations.
This webinar addresses the most important questions regarding retail delivery:
What are the main challenges facing retailers when it comes to their delivery operations?

Should retailers build in-house fleets, outsource their deliveries or combine the two options?

Which rules should retailers follow to ensure that their delivery operations are a success?

Why has the customer-centric approach to retail delivery become a strategic imperative?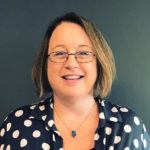 Tamar Belkin
VP Marketing, Bringg