Peak season is back, and so is our webinar with practical tips. We gathered top notch FedEx, Accenture and Bringg executives to discuss the critical role delivery will play in the unpredictable peak season of 2022.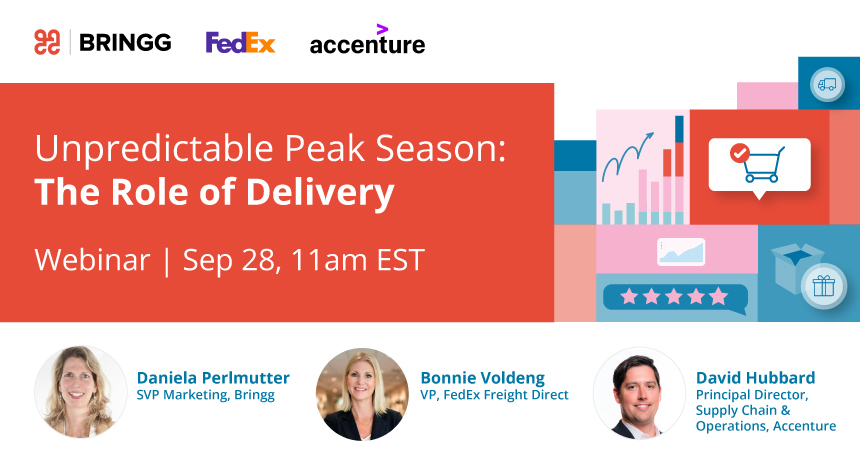 Register and find out:
What changed from 2021, and what's in store for 2022 — including market trends

How you, the retailer, can prepare for the unstable peak season

Why the urgency around last mile delivery and fulfillment?

How to ace last mile delivery and boost customer satisfaction

Why is it more important than ever to join forces with partners?