The New Strategic Imperative: Choosing The Right Delivery Model
Putting an effective delivery strategy in place is one of the most impactful steps you can take for your company. While many retailers & consumer goods companies start out by taking a simplistic approach to delivery –– the most successful businesses use strategic delivery models to differentiate themselves from their competition, improve efficiency and the customer experience, and increase ROI. Of course, while delivery can be a strategic opportunity, it's important to evaluate which model better suits your complex operations.
This webinar covers your most pressing questions including:
What considerations go into defining the right delivery model for your business?

The pros and cons of using an in-house fleet vs. external fleet vs. multiple fleets or even crowdsourced? What is most suited to scale?

Should I explore same day, next day delivery or store pick-up?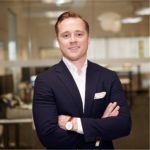 Nick Schurman
Director, Enterprise Sales