Earlier this month, Louis Vuitton invited Bringg to participate in a 2-day hackathon hosted at their Europa warehouse. As the world's biggest luxury retail brand, their customers expect the best service with no compromise. The challenge at hand was to improve and develop the Louis Vuitton delivery standard, providing customers with groundbreaking and exceptional services – extending the brand's world-class luxury customer experience.
A team of coaches and mentors from within Louis Vuitton accompanied by Bringg, helped the group of employees from across the Louis Vuitton company portfolio, design a new logistics strategy that will sustain business growth within Louis Vuitton's current omnichannel environment.Employees from all over he world joined the Hackathon and, after two fun and intense days, were given the opportunity to pitch their proposed solutions before a prestigious jury.
While e-commerce has exploded over the last decade, luxury retailers have traditionally been extremely cautious when migrating the shopping experience from immersive retail experiences to digital. For example, Louis Vuitton ensures that they have control over their entire supply chain to guarantee the highest product and service standard. Rethinking the delivery experience is a priority for the luxury sector, matching the memorable and personalized treatment customers receive in store.
This hackathon was an exceptional forum to think beyond the existing standards and constraints – bringing new ideas to the table with the aim to re-imagine the delivery process and add surprising, unexpected, and delightful surprises that would match the magical retail experience the brand has created for their customers. The level of care and detail that goes into the craftsmanship of Louis Vuitton product is unparalleled, and so is the customer service in their boutiques. Their deliveries will soon become just as magical and unique.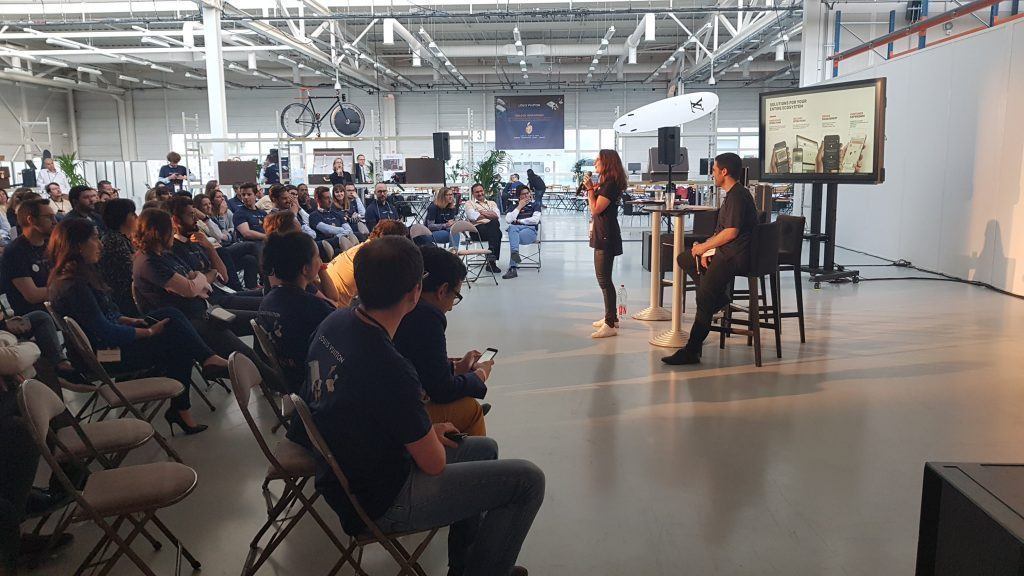 Bringg team sharing insights on achieving operational excellence.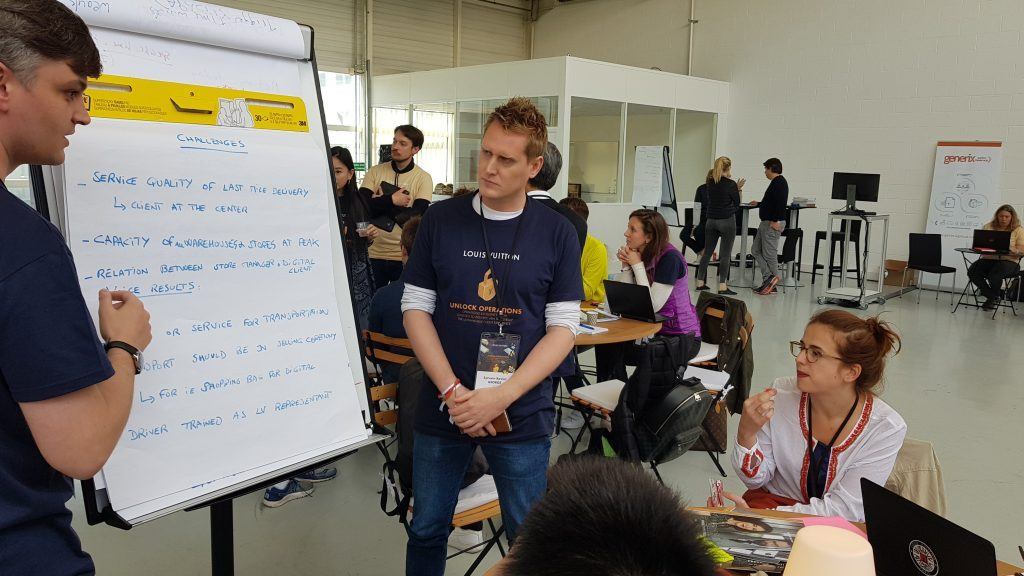 Brainstorming.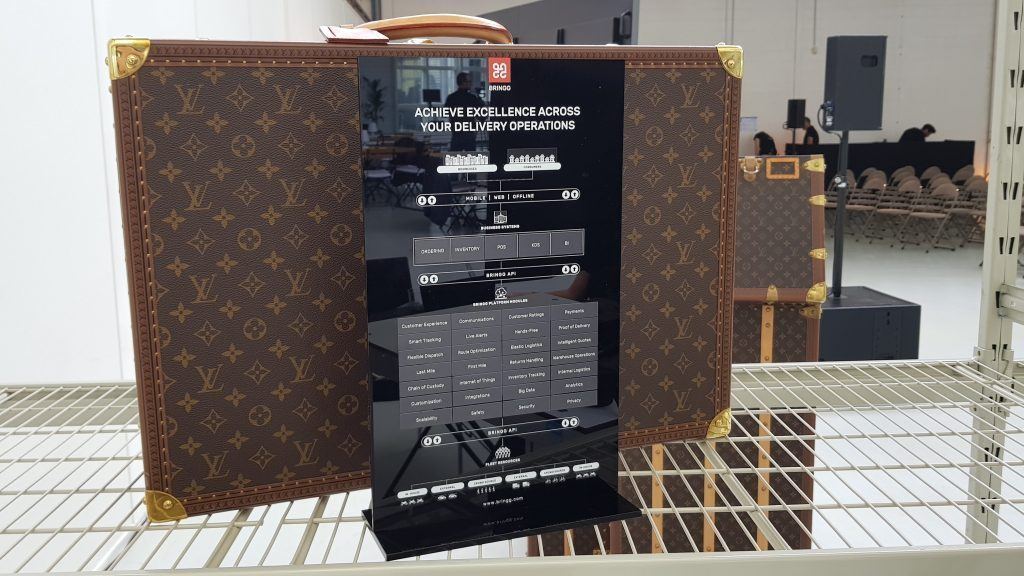 Classic meets new: the future of Louis Vuitton.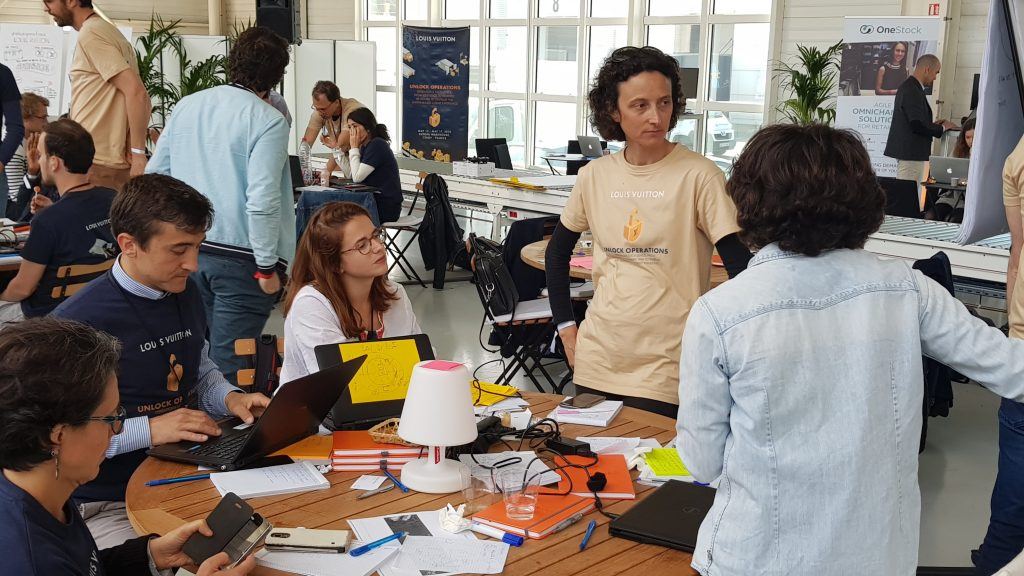 Teams hard at work with an eye on the prize.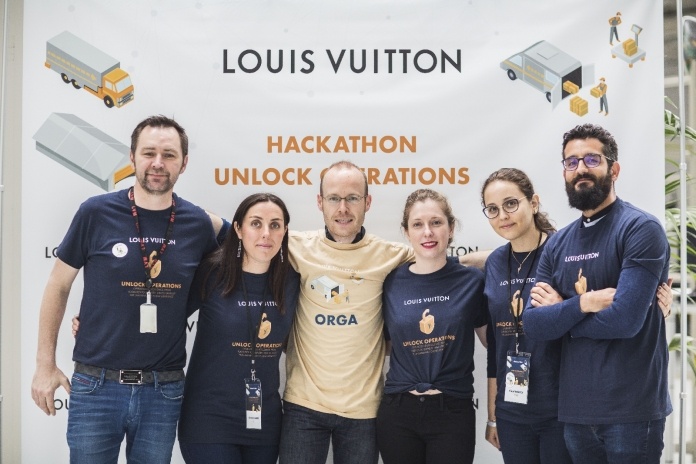 The winning team!