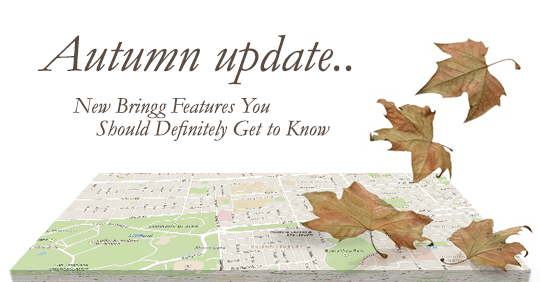 Autumn winds are blowing and change
is knocking at our door, a definite sign it's time for our monthly
update. We have been hard at work adding some great capabilities you
should know of. Our last update resulted in receiving from you all,
terrific feedback and ideas for features, so keep'em coming!
Embed Bringg in your own Native App
If you have your own ordering app,
this will interest you! You can now seamlessly embed the Bringg
tracking screen into your own native app. This of course means that
instead of a text message your customers will receive a native push
notification opening the screen inside your app.
A new way to dispatch tasks
You all know of our auto-dispatch
feature, dispatching tasks to the nearest available driver
automatically. We now added a different version of it to better manage
your fleet: Send the task to all your drivers and have them choose to
accept it. The first driver to grab the task, gets it!
Communicate with your driver via our
Driver's app
You can now better communicate with
your drivers by sending them in-app real-time messages. We know it's
sometimes difficult for them to hear incoming messages while driving,
that's why we added strong sound effects, making sure they won't miss
out on important information. Try it out.
Check out our previous newsletter here